Workshops running from the Bothy
The Bothy is a creative space based next door to Vanessa's shop and showroom at 12 Ashcroft Road in Cirencester. Since we opened in 2016, we have been building a busy programme of events and workshops alongside the charities and local groups who use the room on a daily basis.
Here are some the classes we have coming up in the next couple of months, please head over to our website to see some more information and workshops including simple printmaking on fabric! All workshops can be booked online or please email us on info@vanessaarbuthnott.co.uk for more information.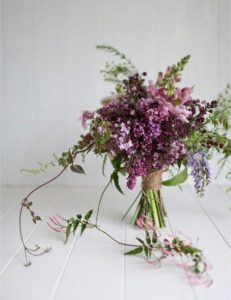 Spring is Sprung! Easter Flower Arranging Workshop
Saturday 31st March 2018
10am – 1pm
A workshop to create a beautiful spring table decoration for your Easter celebrations or just to brighten your home.
This workshop will teach you how to prepare your Oasis, put together the components to make your decoration stable in a container and then how to condition and cut your foliage and flowers to create a long lasting and lovely decoration.  Oasis and  a plastic container will be included together with foliage to make the design and shape for your display.  Bring your own flowers to create the right colour scheme for your home.
I will also be making a Hand Tied arrangement to show you how to make the best of a bunch of Supermarket flowers and there will be lots of tips about how to look after, arrange and prepare flowers for you to take away.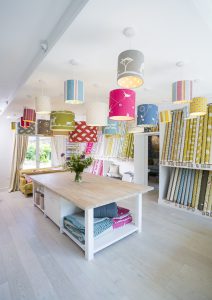 Wednesday 21st March 2018
10am – 1pm
Run by Sarah our expert lampshade maker from Lollipop Lampshades, this fun course is suitable for all abilities.
Includes all materials to make your own single lined drum lampshade (choose from 20cm, 25cm or 30cm diameter) exluding fabric. Bring along half a meter of your choice or browse our beautiful rolls next door at the Vanessa Arbuthnott showroom.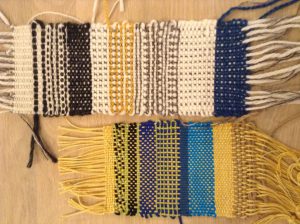 Saturday 7th April 2018
10am – 4pm
Suited to all ages and abilities. Using a simple back strap loom, Rebecca will have you weaving in no time! We will be working with British Wool in a range of natural fleece tones and plant dyes colours. All equipment and basic materials will be provided.