Made to Measure Leaf Print, Pet Friendly
Quilts
Help & More
Get 5 Free Samples
Additional samples are £1 each. £1.50 P&P for UK residents.
Returnable Sample
Buy half a metre of fabric which is refunded on return within 30 days in good condition
Let's get started by selecting your fabric…
There are 8 Quilt fabrics to choose from (Page
1
of
1
)
There are 8 Quilt fabrics to choose from (Page
1
of
1
)
Made to Measure Quilts
Our Christmas deadline for Quilts has now passed, but we are still processing orders as normal. For any questions, please call 01285 831437, or email sales@vanessaarbuthnott.co.uk
Our bespoke quilts are handmade in the Cotswolds UK, are filled with a luxurious wadding making them wonderfully warm. All the quilts can be made from up to 3 different fabrics consisting of the top/main fabric, bottom/reverse fabric, and a last option for contrast edgings.
This design makes the bespoke quilts extra versatile, why not have different colours for when you fancy a change? All styles of bespoke bedspreads and quilts can be made in the following sizes:
SMALL: 140cm x 215cm
MEDIUM: 185cm x 215cm
LARGE: 200cm x 225cm
EXTRA LARGE: 235cm x 225cm
Also, we can make any size as a bespoke quilt especially for you, please ask. Be aware that if you want a quilt that comes down generously on all three sides of the bed you will need to check the measurements carefully before purchasing.
The different edgings that we offer are as follows:
Piped Edge (1), 8cm Frill (2) or Flat border, approximately 8cm in width (3)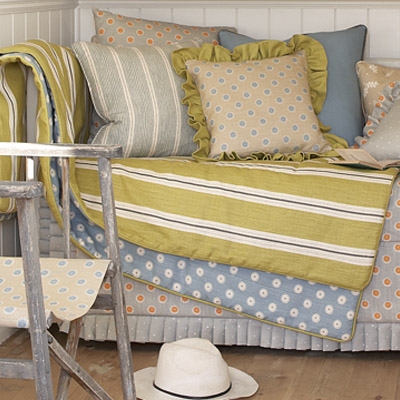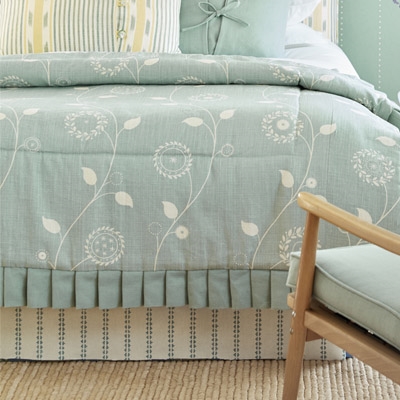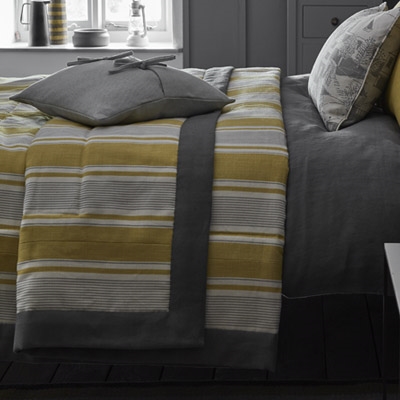 1 2 3