I have always believed in trying to give back to both my local community and to vulnerable women's projects in other countries. Through my work, I have been fortunate to meet three very inspiring organisations that support the well-being and growth of people in difficult situations and you can help them too this Christmas by buying my Christmas cards, knitted toys and duvet sets. All the profits go directly to these wonderful organisations.
CHYP CHRISTMAS CARDS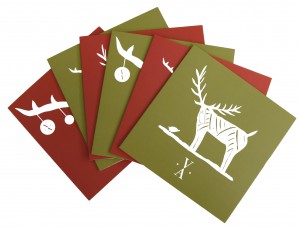 This year, all the proceeds of my first Christmas cards featuring Rose's Wild and Free fabric design are going to a charity called CHYP that's very close to my shop. Cirencester Housing for Young People provides supported accommodation for vulnerable young people aged 16-25 in Cirencester and the surrounding area who find themselves homeless through no fault of their own. Its aim is not just to offer these young people a roof over their heads but to give them the care and support a family would normally provide. CHYP helps them to learn how to look after themselves, gain confidence and live a more fulfilling life independently.
I used to teach art at CHYP and know they provide a wonderful home for many young people, so PLEASE BUY THEM…there are 6 different cards in a pack for £5.
KENANA KNITTERS SOFT TOYS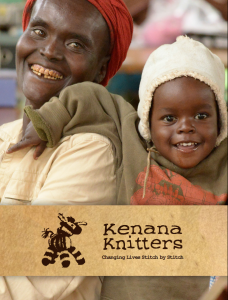 When I was in Kenya last year, I found an amazing women's knitting project that provides a livelihood for so many impoverished people.  Kenana Knitters is a self-supporting knitting co-operative that pays a fair wage and funds a range of welfare projects providing education, eye tests, health and HIV/Aids counselling in the agricultural town of Njoro. Kerry, who runs the project, says: "Through the sale of Kenana products, we contribute towards significant social impact in rural Kenya by empowering women to take charge of their lives through dignified work. Our Kenana Knitters and its partners pride themselves by operating within the cultural context of rural, Kenyan women and with respect to the environmental challenges. Knitting is ideal, as it requires minimal equipment and can be done in small amounts of time, allowing the knitters to tend to their children and work around their family farming duties. Knitting can be done on the long walks that are required in rural areas, as well as in the dark, since most of the women live without electricity."
The Kenana monkeys and zebras are very traditional and endearing toys that measure approximately 42cm from head to toe and are very soft and cuddly! Each distinctive design is a hand-crafted Kenyan creation and bears the signature of the woman who made it. The wool for the Kenana range is purchased locally in Kenya from another artisan group that spins its own wool and dyes it using vegetable dyes from their gardens.
Kenana toys are priced at £20 or £25 each
XAVIER PROJECT BATIK DUVET SETS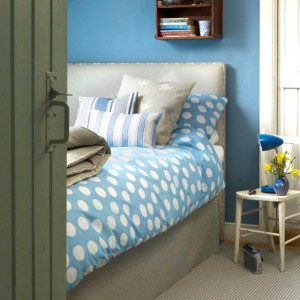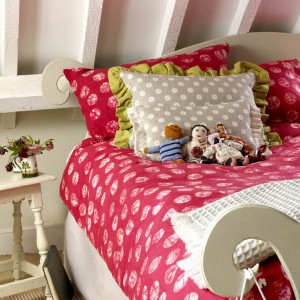 My vibrant blue or pink Batik Spot Duvet and Pillowcase Sets are made by the Xavier Project in Nairobi, Kenya exclusively for Vanessa Arbuthnott Fabrics. The Xavier Project aims to increase access to a relevant and good formal education for refugee children and deliver it in a safe environment. It also aims to make vocational and life-long learning available to all refugees even in emergency situations, primarily through the use of ICT.
The duvet covers are hand-made with beautiful African cotton. The wax resist process, the dyeing and the sewing of these duvets and pillowcases is done entirely by Congolese refugees who are creating a new life for themselves and their children.
Single batik duvet sets are £30 and double are £46
Read full article ›