With the new season approaching us fast, I am very excited to be unveiling my new spring showroom! Bright colours, bold patterns and lots of inspiration for decorating your own home.
I have a passion for natural forms and organic shapes – spring is a time of new growth and new life and this is what we have tried to capture in our front window display.
I have used the beautiful Songbirds fabric for our curtain in buttercup, clay and charcoal colours for a sunny welcome to the showroom and teamed it with a playful leading edge in French Ticking – buttercup and clay. Pretty Maids in Lime introuduces elements of green which has long been used to represent the hope and joy of spring, dating back even to the ancient Egyptians who painted the floors of their sacred temples green to do just this.
Along with the yellows and greens I have used Tweed in Sky to give a fresh and airy contrast – mixing textures and patterns is a great way to keep things looking homely but still sophisticated. You could even try a DIY project to further co-ordinate using fabric to cover a candle jar or a tissue box. Spring is a great time to try out new things and there is nothing more rewarding than thinking 'I made that!'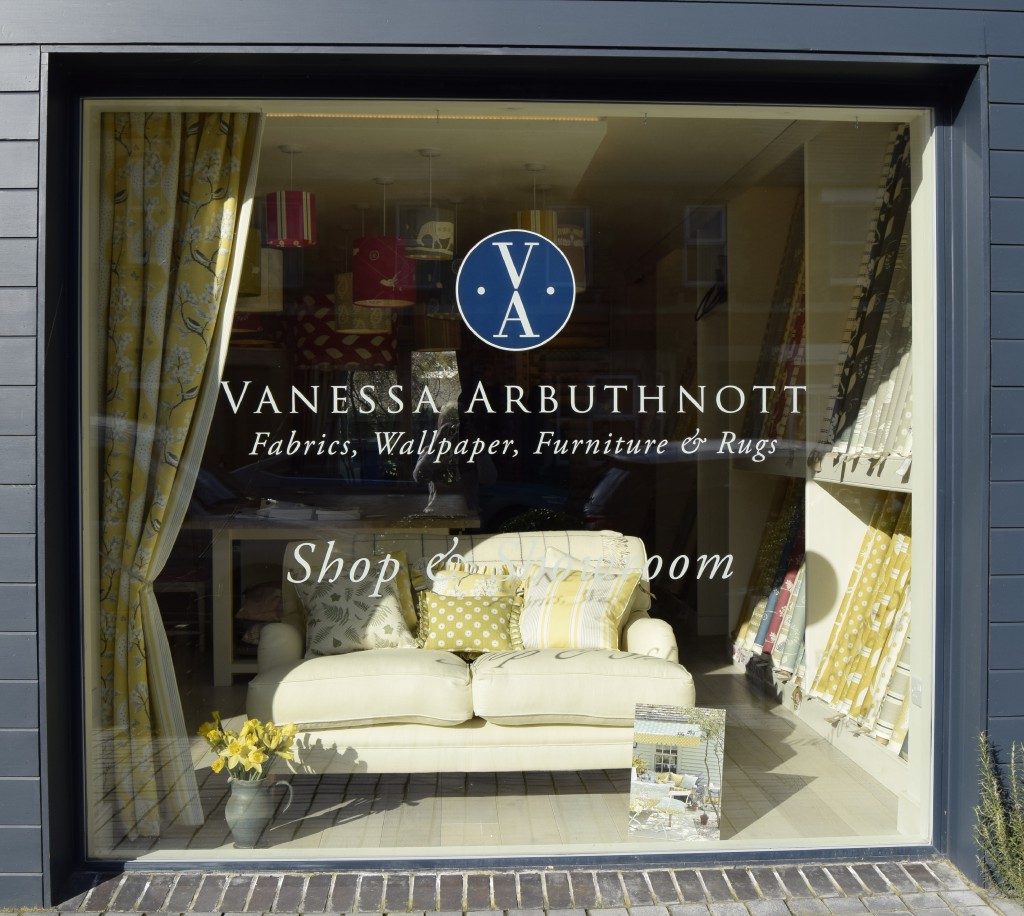 I will be dressing my showroom with a different colour scheme in each 'room' to show the exciting looks we are championing this year and will be using coordinating cushions, headboards, wall papers, sofas and more to complete the look. I'd love to know what you think and what colours you will be using in your homes this year, so do pop into our show room and say hello!
Read full article ›