About Us
WHO WE ARE...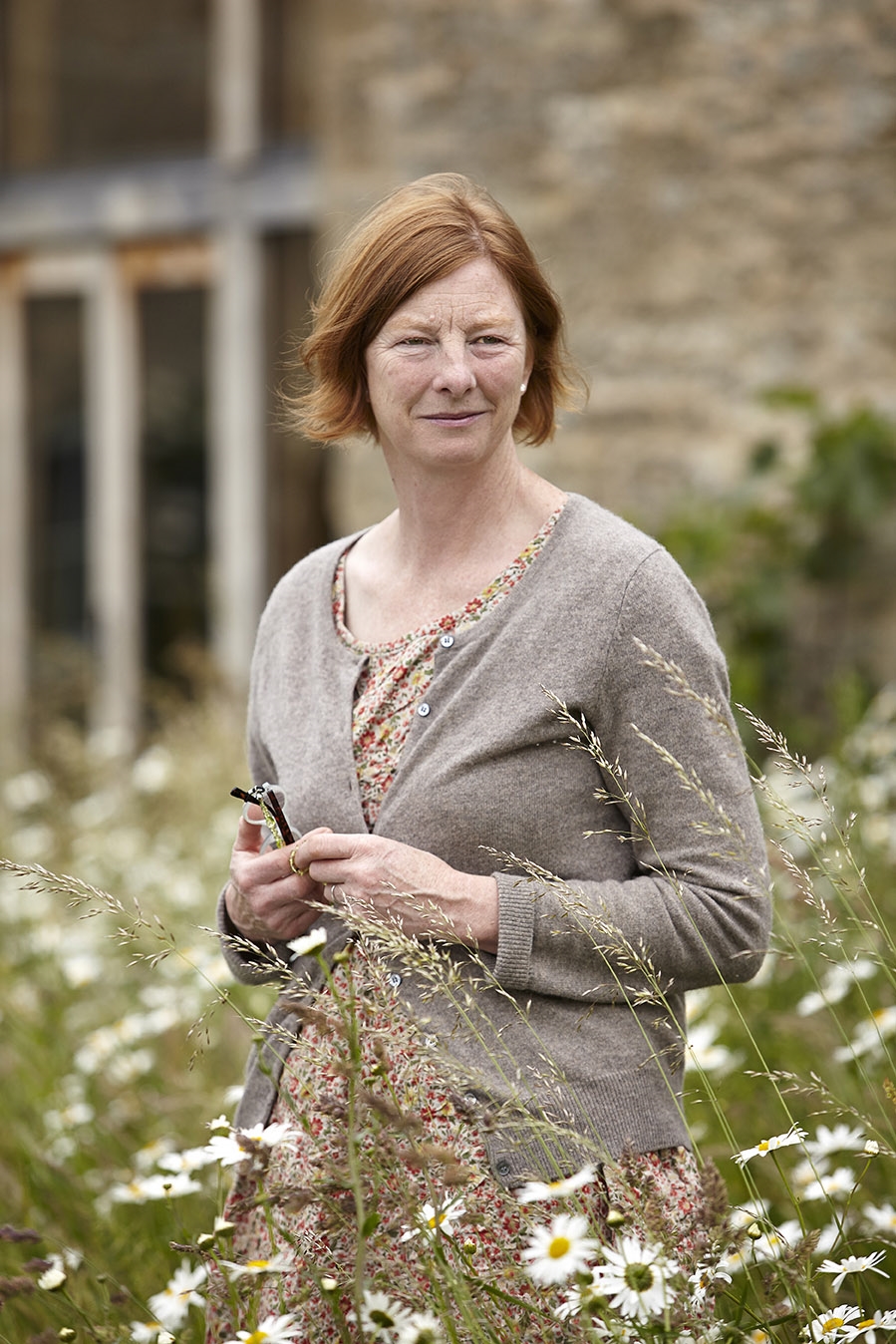 Vanessa started her business on her kitchen table 19 years ago. For the first few months she worked after her four children were tucked up and before they came down in the morning, cutting all the samples with her pinking shears and rolling out the first orders on a table tennis table!
After some very favourable coverage in Country Living magazine and the Saturday Telegraph followed by a Country Living Fair, business took off and Vanessa has never looked back. She has swiftly become one of the most exciting names to follow when you need to buy designer fabric.
She has a wonderfully loyal team:
Hayley is in charge and the team's 'go to' for all queries.
Sam manages all of our stock supplies, deals with customer enquiries and is always on hand to help in the showroom.
Clair looks after our showroom & manages all our virtual (and where possible) home design consultations.
Izzy expertly inspects, cuts and packages your orders in Dispatch.
Tracey looks after our accounts, making sure everything is straight.
Tammy is a jack of all trades; assisting with marketing and the upkeep of the website along with helping organise Vanessa's busy schedule.
Kelly manages digital marketing, ensuring Vanessa's profile in the public eye is current and on trend.
Laura helps Vanessa to create the screens for printing.
Peter and Will undertake all of our furniture deliveries safely and professionally and Mark our trusted Parcelforce man comes daily to collect all your parcels in any weather with unwavering good cheer.
My fantastic photoshoot team - stylists, photographers, decorators, drivers...I couldn't do it without them!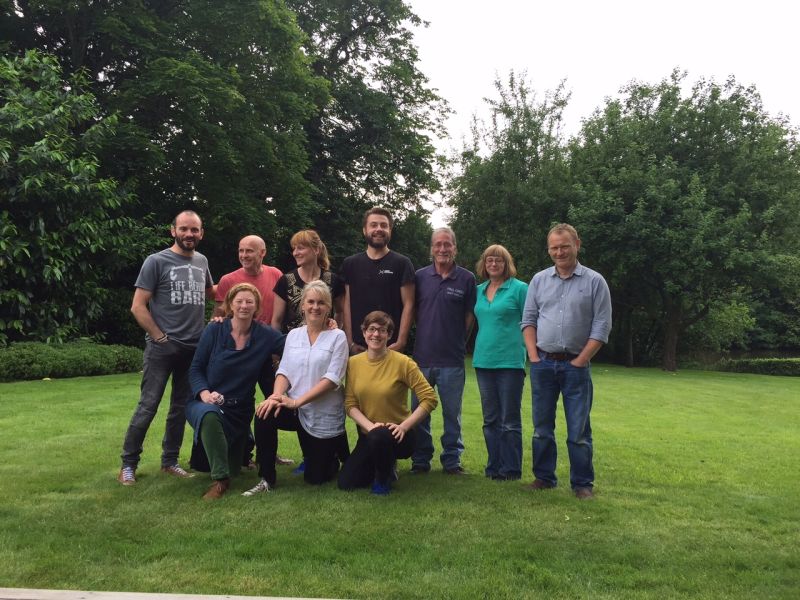 WHAT WE DO...
I initially trained as a nurse and a teacher before marrying Nicholas, an architect, and having four children. Together we converted a cow byre in the Cotswolds. Since we couldn't afford curtains, I had to create my own fabrics. I found screen printing and block printing liberating and enriching and to my surprise, friends started using the designs in their own homes. My enthusiasm for designing fabric burns stronger than ever and I just hope that people continue to humour and fund my passion!
The Cotswold countryside is the setting for my life and it hugely influences the look of my fabrics. The developing fashion in interior design is towards simple patterns which reflect a basic and rustic way of living and I have been very fortunate that this mirrors my life and, thus, my designs.
Our Collections include: Botanical, Orchard, Velvet, Artists', Artisan, Birds & Beasts, Bohemian, Hand Printed, Meadow, Sky, Wildflower, Scandinavian, Swedish, Plain Linen Unions, Earth, Woodland and Cockerel. The collections complement each other by sharing colours and include useful co-ordinates such as checks, stripes, spots, and floral prints.
Gentle colours are my signature which include teal, pigeon, spinach, buttercup, limestone, reindeer, clay, damson, duck egg, stone, raspberry, mushroom, cornflower, cool, straw and lettuce, and many more.
I have really enjoyed working with a small family run mill in Solva, Wales to produce some beautiful rugs and stair runners made from 100% British wool… they are the last mill in Wales to weave rugs!
We offer a range of quality sofas, chairs, headboards and footstools made in the UK to order. These are expertly covered in any of our fabrics; please see our Furniture page for more information.
WHY WE DO IT ......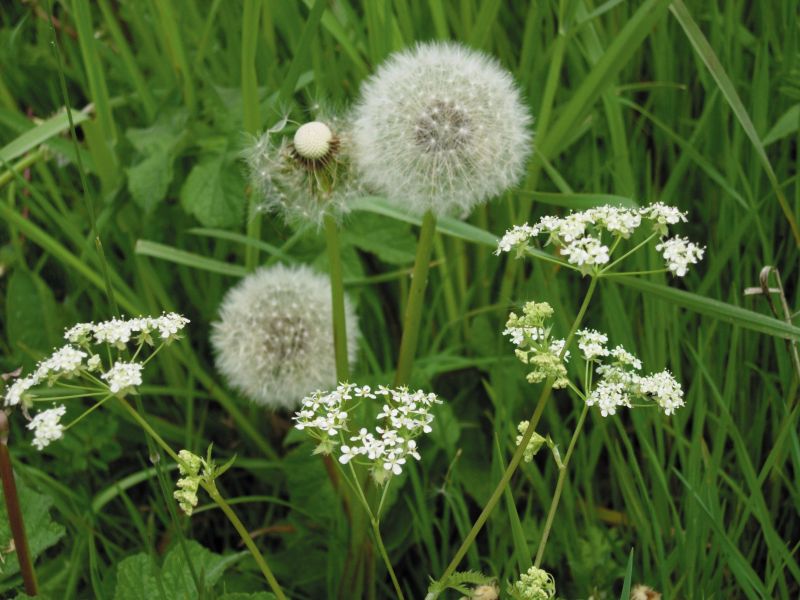 I only buy certified organic cotton which is combined with eco-friendly flax, to create our unique linen union which I use for all our fabrics - printed and plains.
This is because non organic cotton is the world's dirtiest crop to grow, because it relies on the heavy use of pesticides which are hazardous to human and animal health. Pesticide use has serious adverse effects on biodiversity and contaminates local water supplies.
Over time the pests build up resistance, so the farmers have to increase the amount of pesticide they buy to grow the same quantities of cotton. The high cost of these pesticides frequently puts the farmers into debt; in April 2009 in Chhattisgarh, a central Indian state, this caused 1,500 farmers to commit suicide.
The World Health Organisation reports three million pesticide poisonings per year in developing countries, where almost all cotton is produced. Symptoms of acute pesticide poisoning include vomiting, skin rashes, headaches, tremors, respiratory problems, muscle cramps, blurred vision, and lack of co-ordination, seizures and death. By buying organic cotton you increase demand and help more farmers to be taken out of the debt cycle and have a better quality of life.
In my office we are trying hard to do all we can to reduce our impact on the environment: our heat comes from an air to air source heat pumps and our sample room and warehouse are highly insulated using sheep's wool.
We use recycled paper and biodegradable cardboard. All our waste card and paper is shredded and used as bedding for our ducks and chickens, which in turn makes compost for the vegetable patch!
How Vanessa Creates Her Designs
Behind the scenes at our photoshoots
Interior Design Ideas & Inspiration
Our made to measure service
Artisan brochure photoshoot
BBC Radio Gloucestershire - Part 1
BBC Radio Gloucestershire - Part 2