REVIEWS
2020 saw a huge increase in online sales, where our dispatch and Made to Measure orders have been running well throughout. We do, however, recognise that it is more crucial than ever to get knowledge and confidence in a product before making a purchase. So, to make your shopping experience a bit easier, we've invested in a reviews page where you can leave us honest, transparent feedback and see how you rate us overall. Don't take our word for it; read what some of our satisfied customers have to say and be inspired by their lovely photographs.
Find Out More About
Vanessa Arbuthnott
We retail British-made, beautiful collections of printed interior fabrics, wallpapers and furnishings that are available from our website and showroom. Mindful of sustainability and striving towards it.
Made to Measure Blinds & Curtains
Roller and Roman blinds, as well as curtains, are available. All are custom-made to your specifications and delivered within eight weeks of your order.
Cotswold Craftmanship
Just down the road from our shop and showroom is a beautiful handcrafted furniture and soft furnishings company.
Vanessa is committed to working with local, professional, and highly experienced craftsmen and women to manufacture all of our bespoke products, having lived in the Cotswolds for thirty-five years.
FOREST COLLECTION
Vanessa's new Forest Collection is now available. During lockdown, she spent many hours experimenting with the skill of potato printing, carving, and then hand printing beautiful and delicate designs. Nature provided the inspiration, particularly ferns and their graphic and fascinating shapes. We have 37 new fabrics in this collection, some of which are new colourways of existing designs.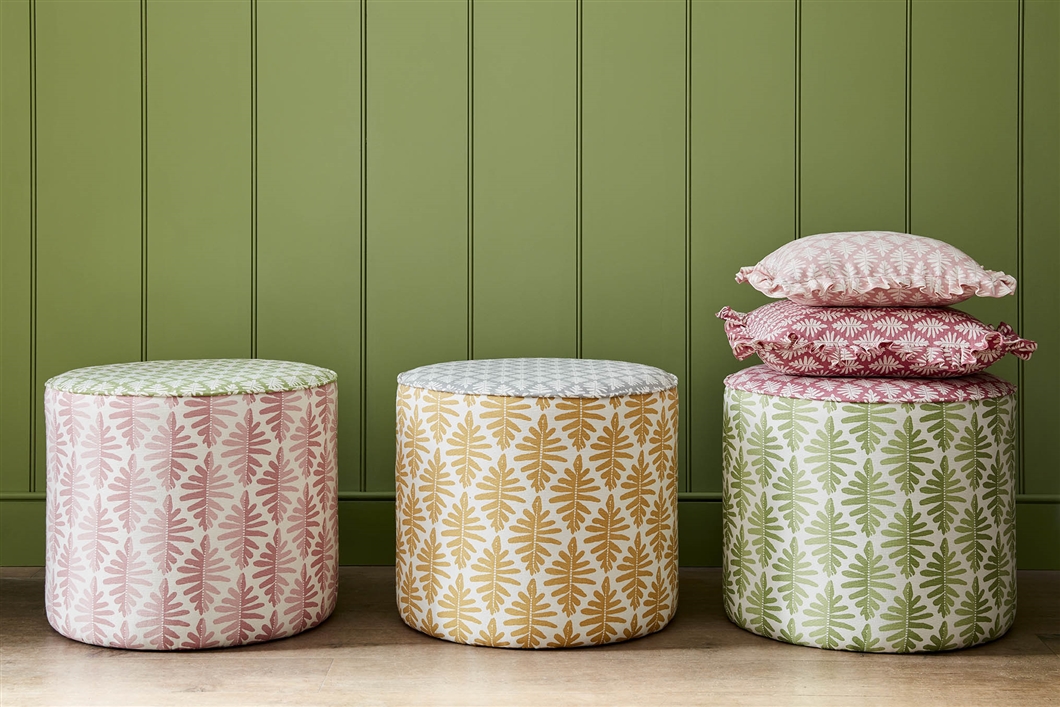 Forest Collection
Inspiration
We have assembled lots of room sets for you which I hope will inspire you. There are also categories in here for our competition that we held, and from our customers' room sets.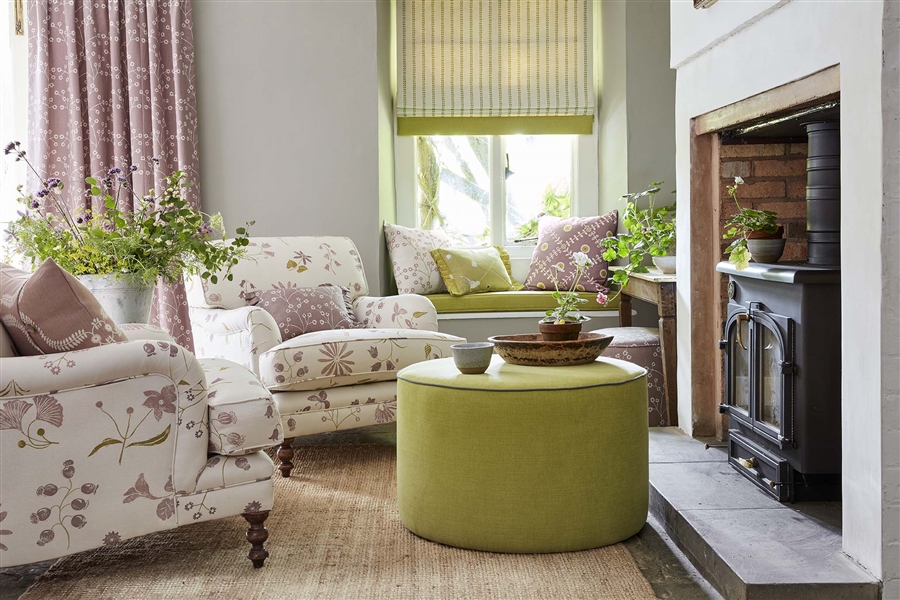 Inspirational Photography
A little something else?
A lovely selection of products either for your home, or as gifts for your loved ones.
Sale items
Selling folded remnants at just £30 per metre, as well as ex-display blinds, curtains, soft furnishings and accessories.
Caring about the environment
At Vanessa Arbuthnott we are aware of our responsibilities to the environment and are wholly committed to improving manufacturing processes in line with this. We choose to work only with ethical and accredited suppliers and we make business decisions based on the impact on the wider, global environment.
All our fabrics are eco-friendly. We buy certified organic cotton which is combined with eco-friendly flax, to create our unique linen union which we use for all our fabrics - printed and plains. We believe we are the only company who does this. This is because non organic cotton is the world's dirtiest crop to grow, because it relies on the heavy use of pesticides which are hazardous to human and animal health. Pesticide use has serious adverse effects on biodiversity and contaminates local water supplies.
Having lived in the Cotswolds for 35 years, Vanessa is committed to working with local, specialist and highly skilled craftsmen and women to make all our bespoke products.
learn more
Blogs
A range of posts to inspire and be creative, all written by Vanessa herself.
Instagram Moments
Follow @vanessa_arbuthnott_fabrics for the latest updates from our showroom, as well as feedback & projects from our happy clients who share their beautiful spaces with us.