NEWS & UPDATES
Our online and telephone business continues to operate as we have been doing this past year.
SHOWROOM OPENING
From April 12th – Please phone to make an appointment to view our FURNITURE.
From 21st of June – We will be booking appointments for Home Design consultations, fabric and soft furnishings advice back into the showroom. Please contact us to arrange an appointment.
Home Design Consultations will remain VIRTUAL for the time being, where you can book your free, 30-minute video call by clicking here.
NEW BOTANICAL COLLECTION
Introducing our floral inspired BOTANICAL COLLECTION. Click here to view our full range.
OFFICE OPENING HOURS
Monday - Friday, 9:00 - 17:00. We are closed on weekends and Bank Holidays.
For any enquiries please call 01285 831437 or email enquiries@vanessaarbuthnott.co.uk
VIRTUAL DESIGN CONSULTATIONS
Why not book a free half hour or hour slot with one of our Interior design team, and you can show them around your house using WhatsApp video or Face Time. This way you can even be helped to measure your windows and also show the idiosyncrasies of your rooms. Please click here to book your 30 minute consultation. To find out more please contact us on: enquiries@vanessaarbuthnott.co.uk or call 01285 831437
Cotswold Craftmanship
Beautifully hand crafted furniture and soft furnishings based just down the road from our shop and showroom.
Having lived in the Cotswolds for thirty – five years, Vanessa is committed to working with local, specialist and highly skilled craftsmen and women to make all our bespoke products.
BOTANICAL COLLECTION
Introducing Vanessa's beautiful, floral inspired Botanical Collection. A nostalgic collection, evocative of the elegant 'drawing' rooms and pretty florals of a bygone era. Click here to view the full range of new fabrics.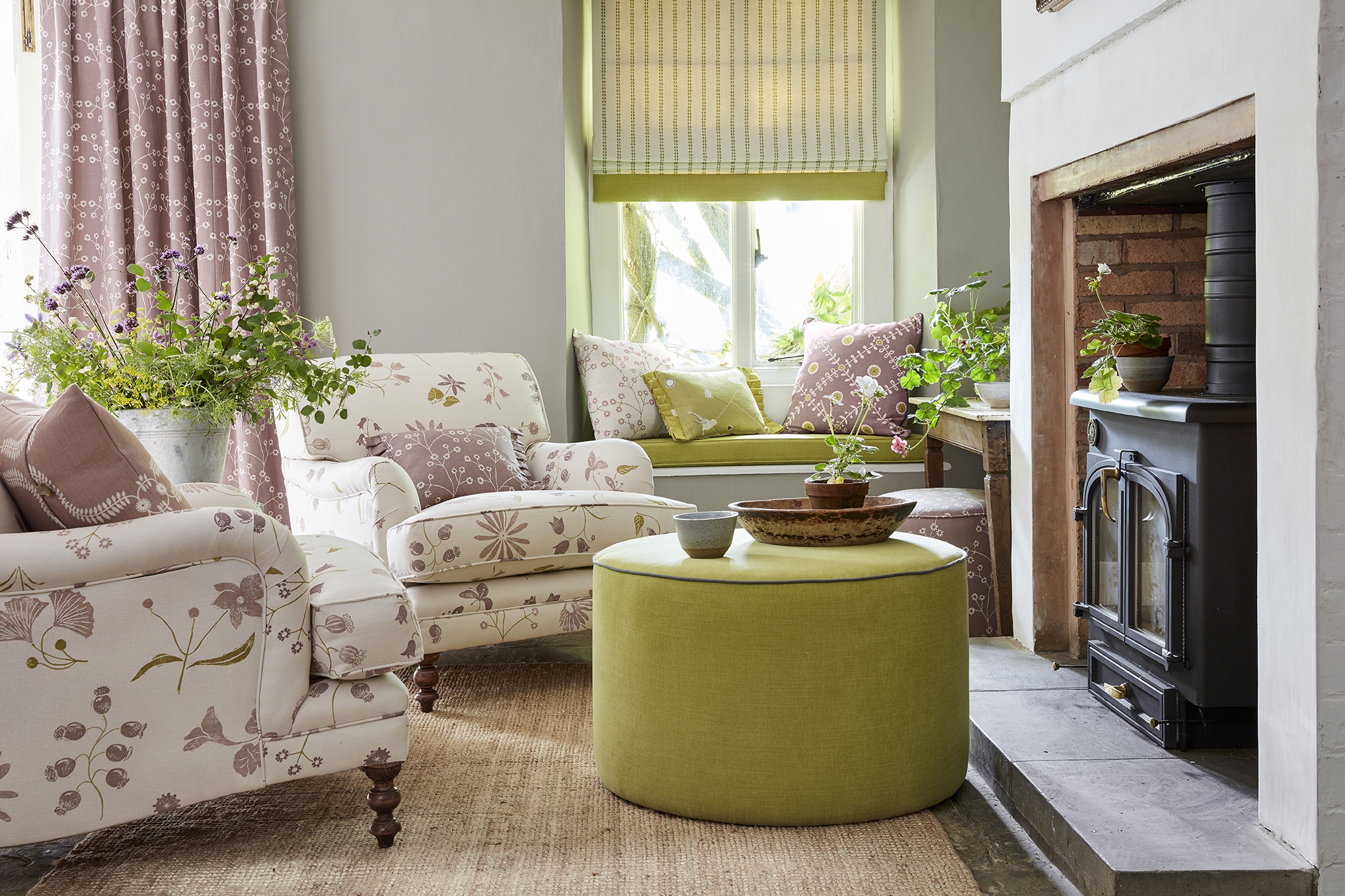 Botanical Collection
Inspiration
We have assembled lots of room sets for you which I hope will inspire you. There are also categories in here for our competition that we held, and from our customers' room sets.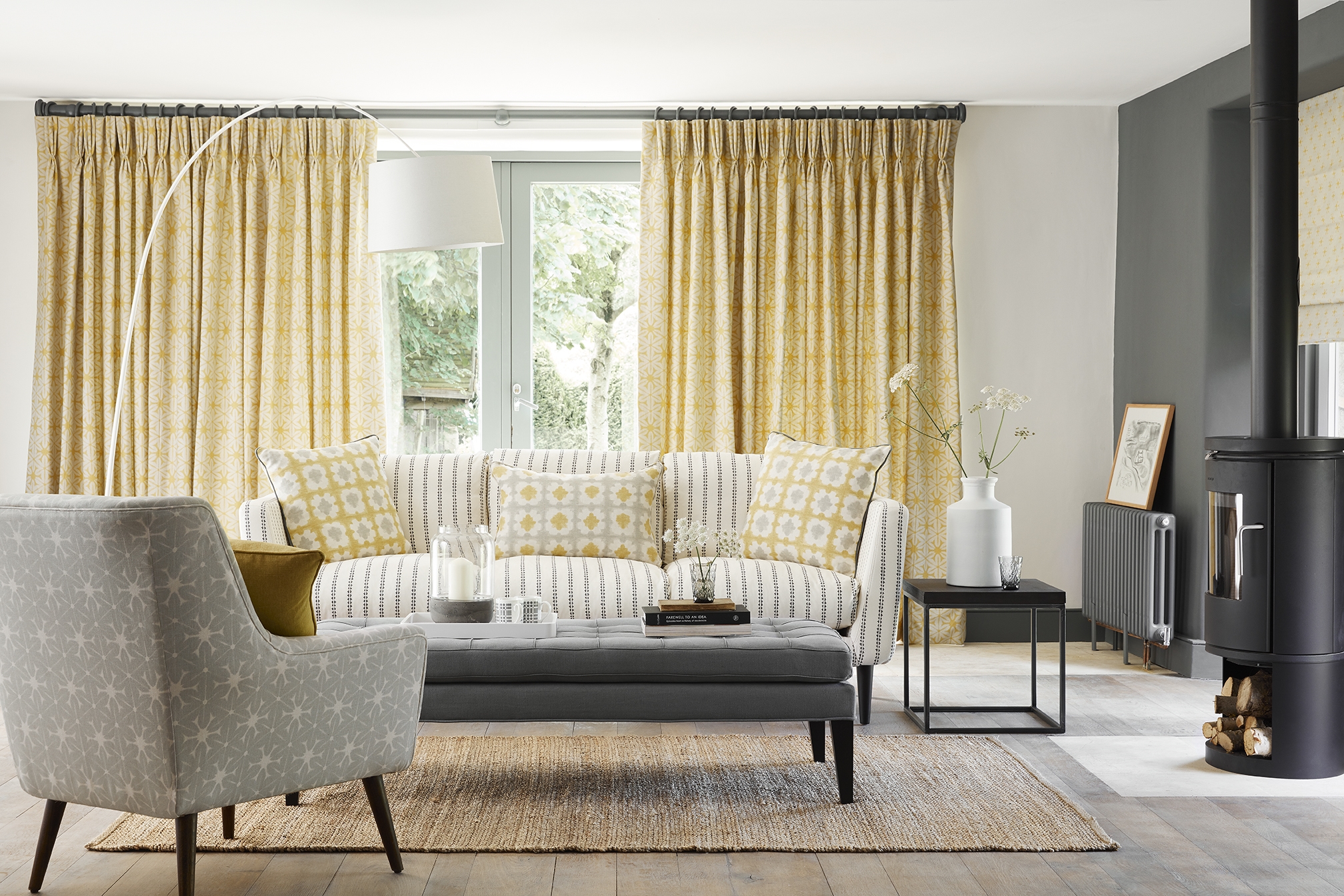 Inspirational Photography
A little something else?
A lovely selection of products either for your home, or as gifts for your loved ones.
Discounted items for sale
Designer fabric remnants, ex-display curtains & blinds, and discounted cushions are now in our clearance sale.
Caring about the environment
At Vanessa Arbuthnott we are aware of our responsibilities to the environment and are wholly committed to improving manufacturing processes in line with this. We choose to work only with ethical and accredited suppliers and we make business decisions based on the impact on the wider, global environment.
All our fabrics are eco-friendly. We buy certified organic cotton which is combined with eco-friendly flax, to create our unique linen union which we use for all our fabrics - printed and plains. We believe we are the only company who does this. This is because non organic cotton is the world's dirtiest crop to grow, because it relies on the heavy use of pesticides which are hazardous to human and animal health. Pesticide use has serious adverse effects on biodiversity and contaminates local water supplies.
Having lived in the Cotswolds for 35 years, Vanessa is committed to working with local, specialist and highly skilled craftsmen and women to make all our bespoke products.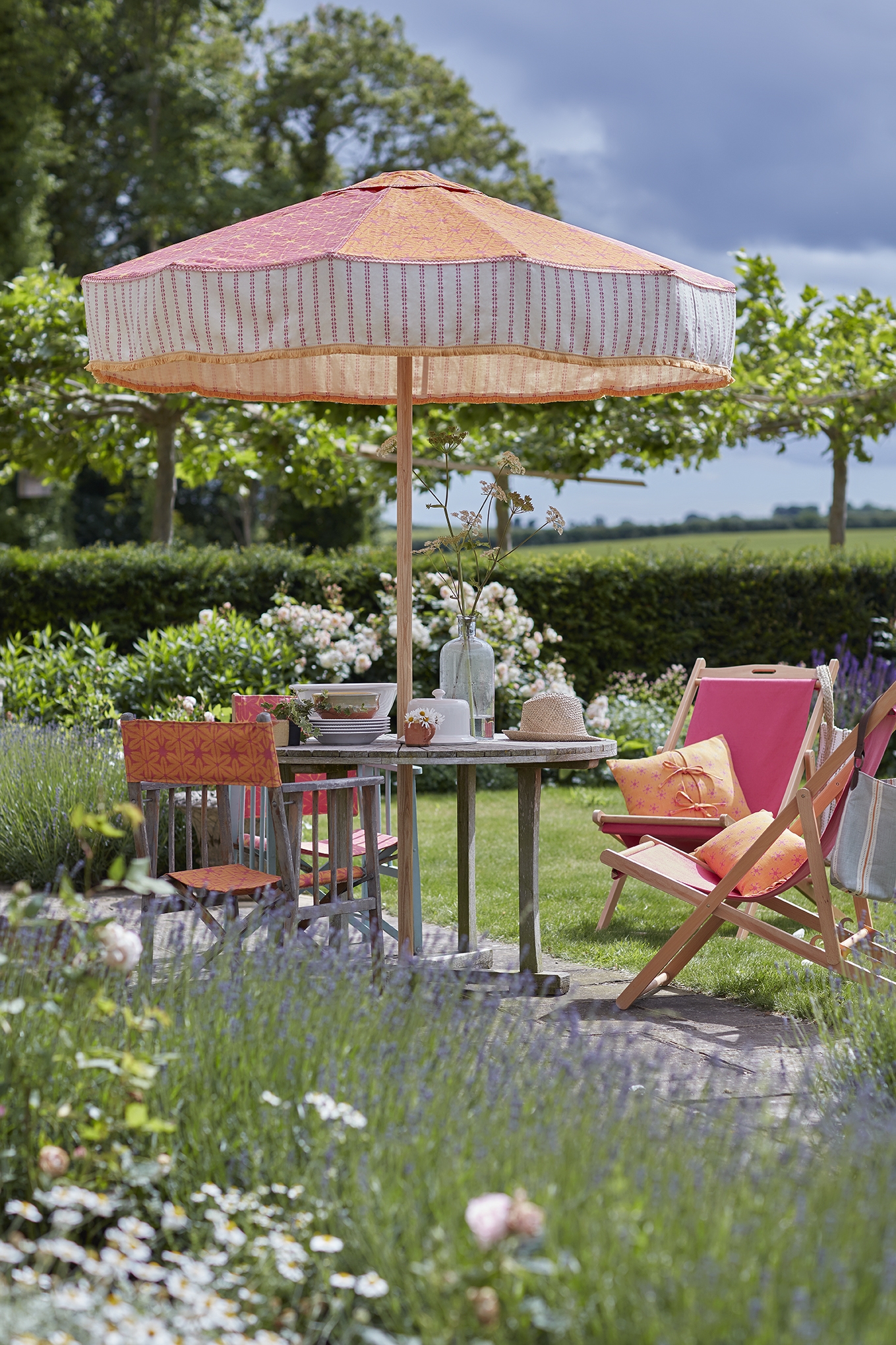 learn more
Blogs
A range of posts to inspire and be creative, all written by Vanessa herself.
Instagram Moments
Follow @vanessa_arbuthnott_fabrics for the latest updates from our showroom, as well as feedback & projects from our happy clients who share their beautiful spaces with us