Made to Measure Furniture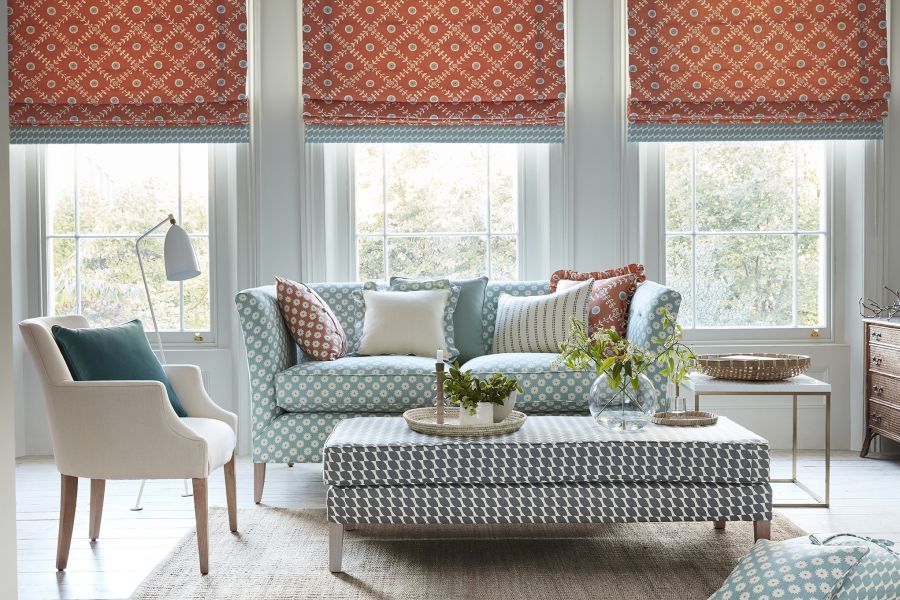 We offer a range of high quality sofas, chairs, footstools and headboards, which are expertly covered for you in any of my fabrics. You can buy designer upholstery online, in person or on the phone.
The sofa and chair frames are traditionally handmade in Gloucestershire using solid beech from managed forests. They are beautifully upholstered, using hand-sprung seats in a small Cotswold workshop only two miles from here.
If you don't want to buy sofas and chairs online, but would prefer to try them out in person, you are more than welcome to visit our showroom in Cirencester and feel how comfortable all the items are. Orders for sofas, chairs and footstools will be delivered in up to 10 weeks, headboards will be delivered within 4 weeks. One man delivery is free up to 100 miles and charged by mileage after that.
Let's get started by selecting your product…