Get In Touch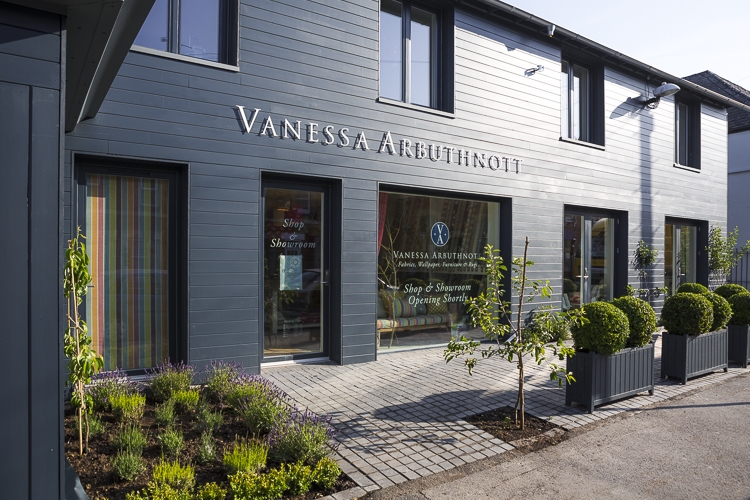 We are based in the lovely Cotswold town of Cirencester, close to Cheltenham, Bristol and Bath and only 2 hours from London. We are really easy to find, just off the main high street.
Our nearest car park is The Brewery Car Park (GL7 1HN) and we have some lovely cafes, shops, restaurants, hotels, parks and museums close by - give us a ring if you need any help planning your trip! For an overnight stay we reccomend the beautiul Kings Head Hotel nearby who have some special room rates for Vanessa Arbuthnott customers!
We offer a free of charge home design service here in our showroom. If you'd like to book to see one of our advisers whilst you are visiting, you can do so here.
Our showroom is open 9.30am - 5.00pm Monday to Friday and 9.30am - 4.00pm on Saturdays (closed on Sundays and bank holidays). You can tour our showroom online by clicking here
Vanessa Arbuthnott Fabrics
12 Ashcroft Road
Cirencester
Gloucestershire
GL7 1QX
T 01285 831437
F 01285 831119
E enquiries@vanessaarbuthnott.co.uk
How to find us...
To order samples and returnables:
enquiries@vanessaarbuthnott.co.uk
To place an order:
Image requests and information about the Bothy:
Trade account enquiries:
enquiries@vanessaarbuthnott.co.uk
Marketing & PR:
marketing@vanessaarbuthnott.co.uk
To order samples in USA:
Lucy Rose Design
136 E. 55th St. #12C
New York, NY 10022
Please see the website for details of showrooms across the U.S.
Tel: (212) 452 0832