Interior Design Ideas from Vanessa
It is definitely a challenge to come up with a good decorating scheme for an entire room or indeed several rooms.
I found this a very daunting task when, in my early 30's, we moved into a newly converted cow byre! I had to decorate the entire place on a very tight budget and didn't even know what my style was.
I started by sitting down on the floor with a large pile of magazines from which I tore photographs of rooms that I liked the look of. This way I built up a profile of how I wanted my house to look.
It turned out I loved painted wooden floors and also bleached Swedish white wooden floors (Osmo Floor Oil), softly coloured paint colours and pattern. I started printing my own fabrics to create curtains for every window inspired by the shapes of wildflowers, birds and chickens.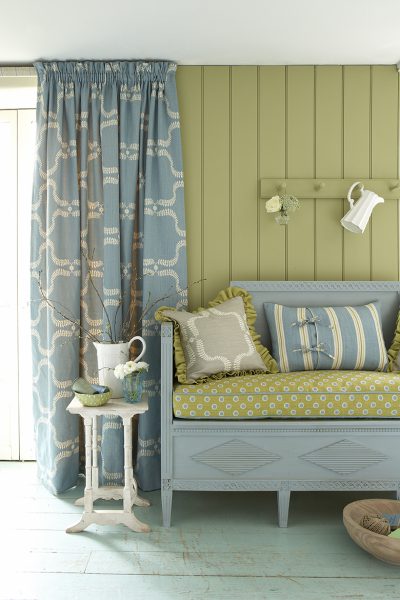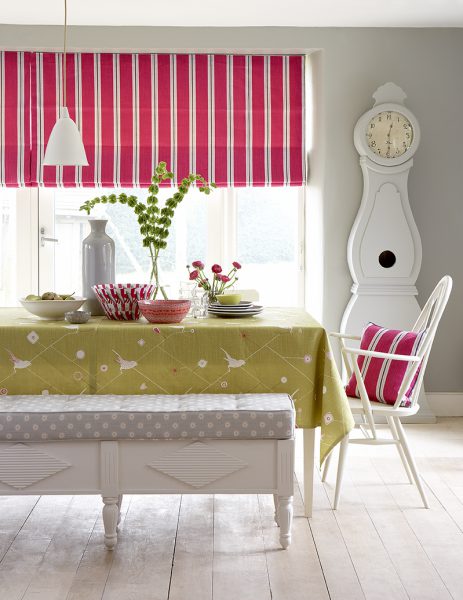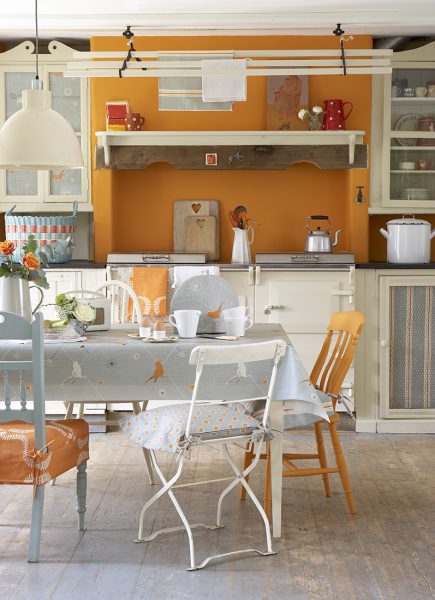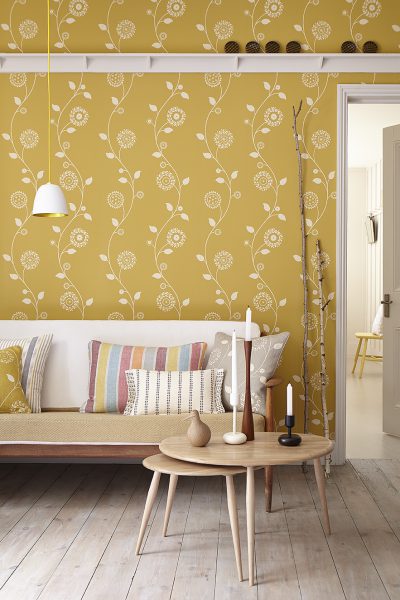 Farrow and Ball were new in the 1990s and it was their colour palette that I based my fabric colours on at the time. It was surprising to find that when I mixed their colours using pigments,  how much black I needed to add to every colour, in order to knock them back into that very soft tones for which they are famous.
Over the years I have learnt some more sophisticated decorating tips from my very talented stylist Sally, with whom I have worked with now for over a decade. I have watched her combining my fabrics, adding in natural textures of rugs, furniture, lamps, sculptures and ornaments creating beautiful interiors.
She's also showed me that you must use at least 3 colours in a room not just two, which is tempting to do at times. When you're looking closely at fabric samples it is easy to become rather over fussy about exact colour matching, whereas you can actually combine different tones and shades of colour in a room especially when often windows and chairs are often across the room from each other (see the photos below).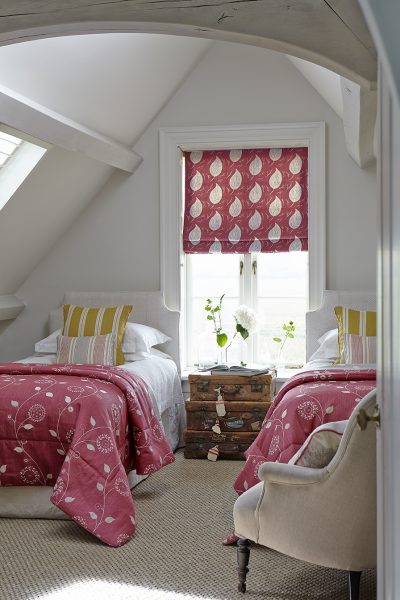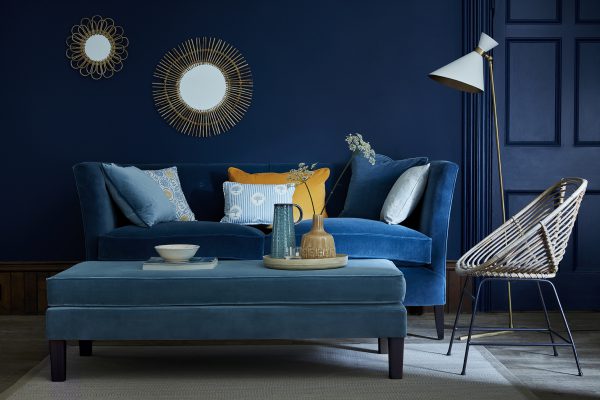 The addition of a patterned, textured or woven rug can make a huge difference to space… see my range of rugs woven in one of the last working mills in Wales. By placing textured throws over the back of a sofa or chair, for instance my traditional Herringbone blankets with their honeycomb texture, you are adding a tactile dimension.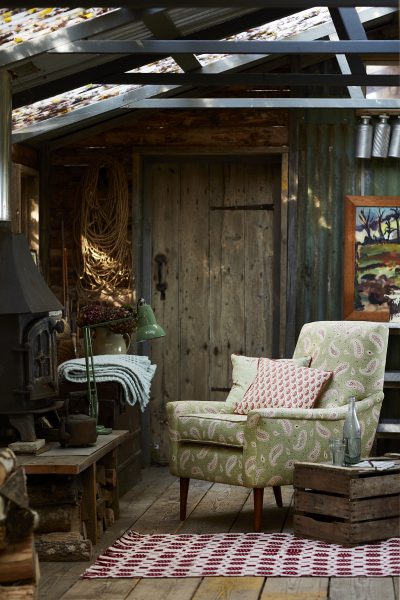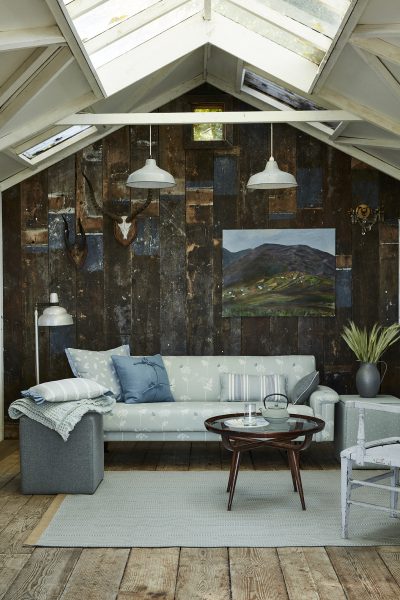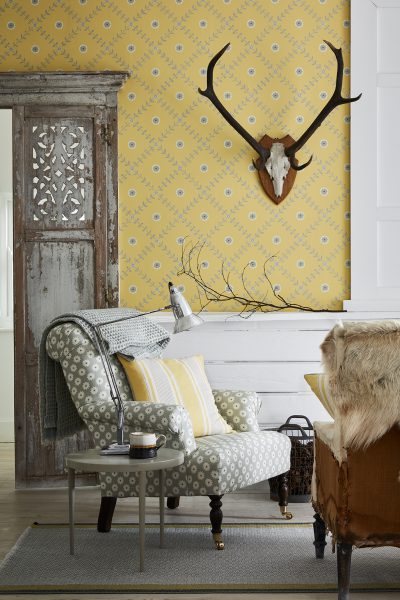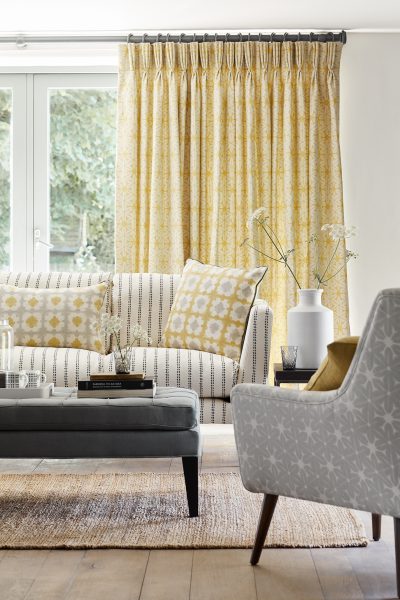 Interest and extra colours can be added into a room using books, lampshades, lamp bases, sculptures, paintings, plants and of course cushions!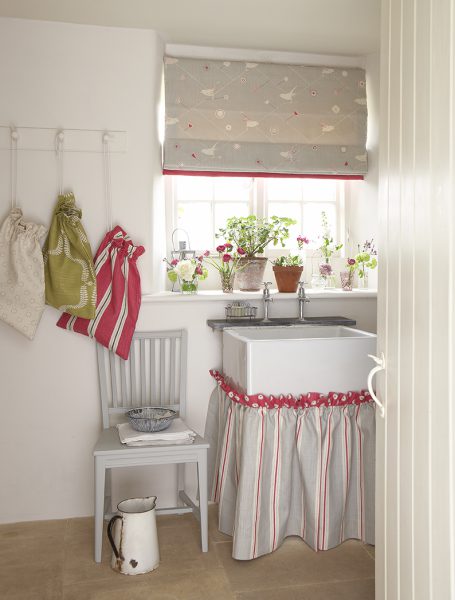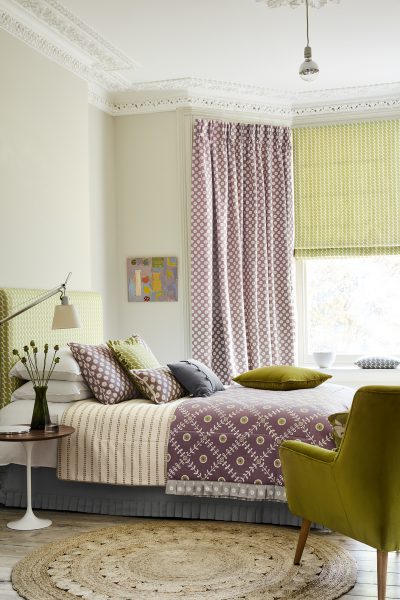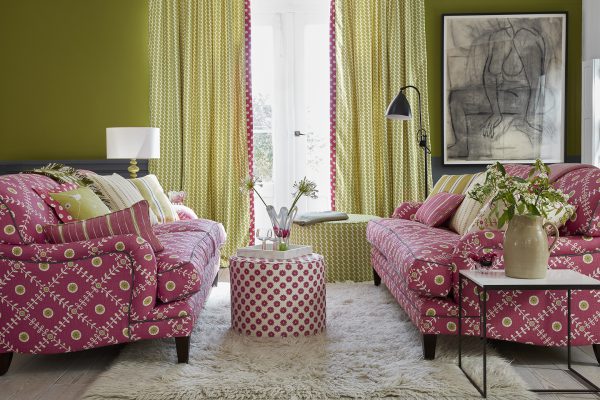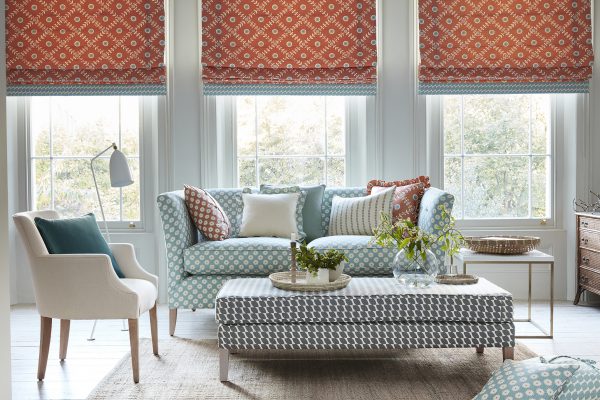 The most important thing is to have fun designing your interiors. Order half metre returnable samples and drape them over your chair or pin them to your existing curtains and you will slowly decide what feels right in the space. You can also ring us to discuss your ideas with us and we can help, or book a consultation in our showroom of in your own house (if you don't live too far away!).
Good luck!