July Moodboard – Soft Yellows and Greys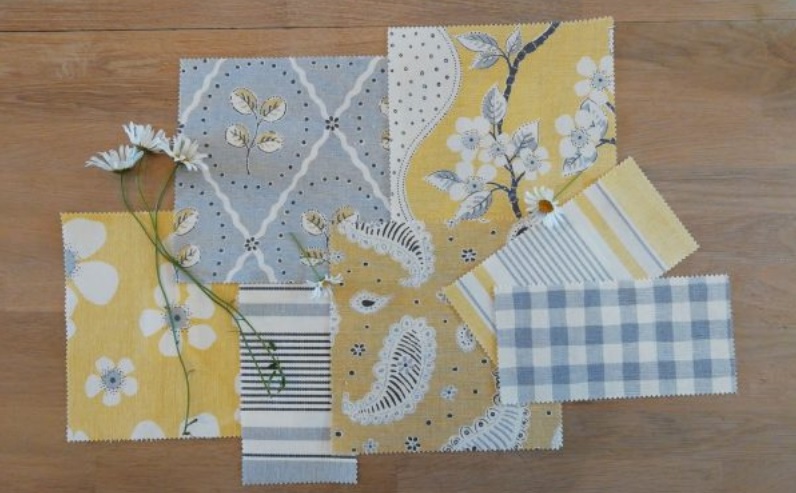 Our favourite colours for the month of July are soft and gentle, the fabrics taken from our classic 'Meadow Collection'.
Inspired by the wildflowers, hedgerows, blossoms and birds, these designs are ideal for the balmy summer months. One of our most popular designs 'Songbirds' in the Buttercup, Clay and Charcoal colorway features a large, flowing pattern making it perfect for full length curtains. Combine this with a 'French Ticking' stripe for your blinds and throw in some cushions and lampshades in the 'Wild Rose' to complement perfectly.