September Moodboard – Autumnal Inspiration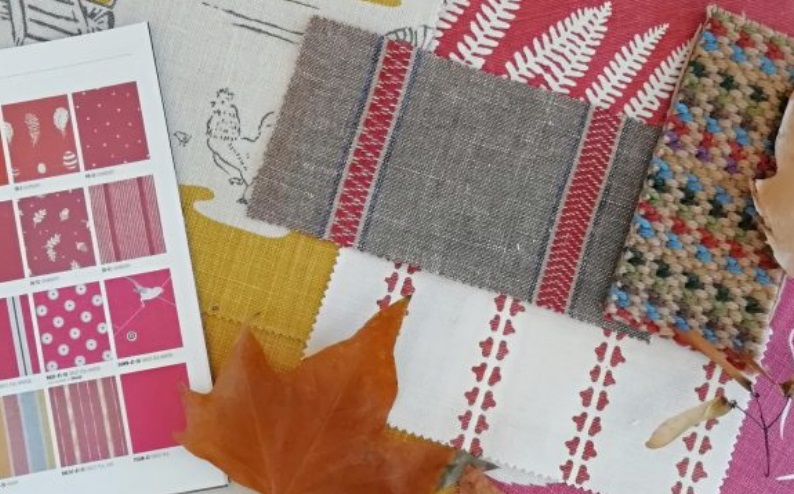 I chose a selection of warm colours, rich Raspberry reds and Damsons alongside warm Saffron and Terracotta. September is a good time to prepare your home for the colder months, invest in a warm woolen rug such as our Rainbow design (extremely versatile and hard-wearing!), and use alongside earthy fabrics and designs. Fern and Dragonfly in Raspberry is a large scale pattern perfect for using on curtains and upholstery and works well alongside our Nordic Stripe in Reindeer and Raspberry which makes beautiful roman blinds.
Add some lighter colours like Saffron yellow or Damson pink to break up the reds, this can be done with scatter cushions or some beautiful artwork. Examples could be Bird Hop – Saffron, or May Blossom – Damson.