Why should I choose 100% Linen for my curtains and blinds?
Why should I choose 100% Linen for my curtains and blinds?
– For its strength and durability, linen is considered to be the strongest of all natural fibres.
– With its natural fibre comes a lower environmental impact than cotton.
– Linen is a sustainable choice – flax  is a hardy plant that thrives in poor soil and on rainwater alone, and because it doesn't need pesticides, the environmental impact of linen is much lower than that of lots of other fabrics. Every part of the plant has value, eliminating any waste. Flax is biodegradable and is now commonly recycled.
– Linen is sturdy by nature and holds the ability to repel dirt and stains, making it an excellent choice for curtains.
– It's luxurious.
Most of my fabrics are printed on a beautiful 100% linen cloth or a smoother linen union which feel and look beautiful. The flax is grown in Belgium, woven into cloth in Scotland and then printed in England.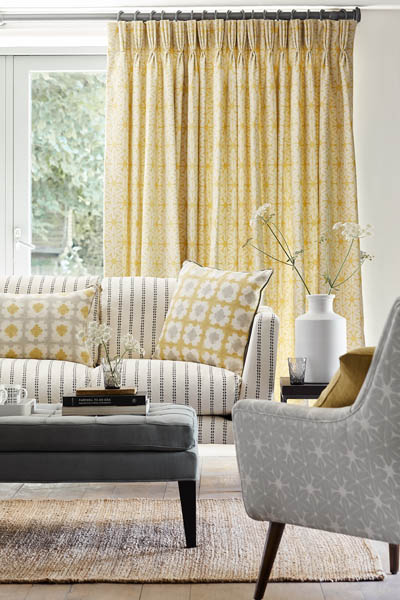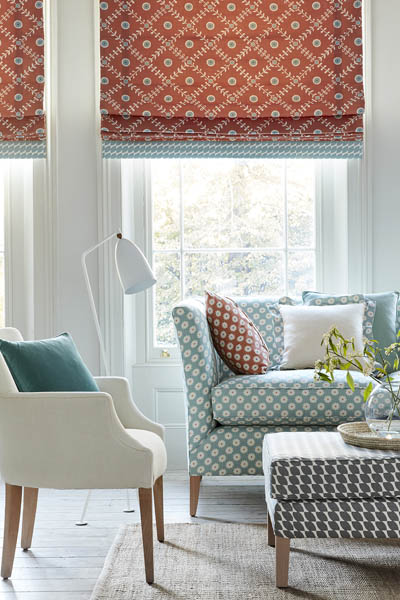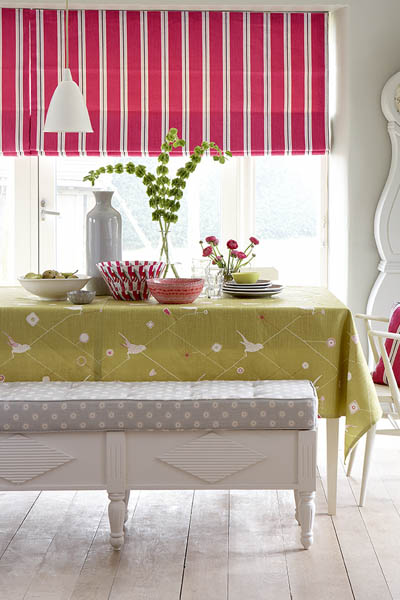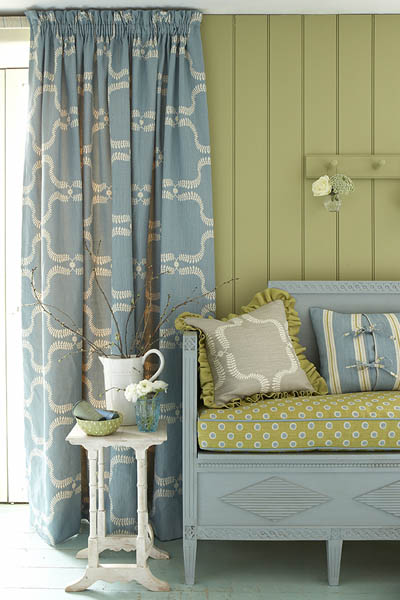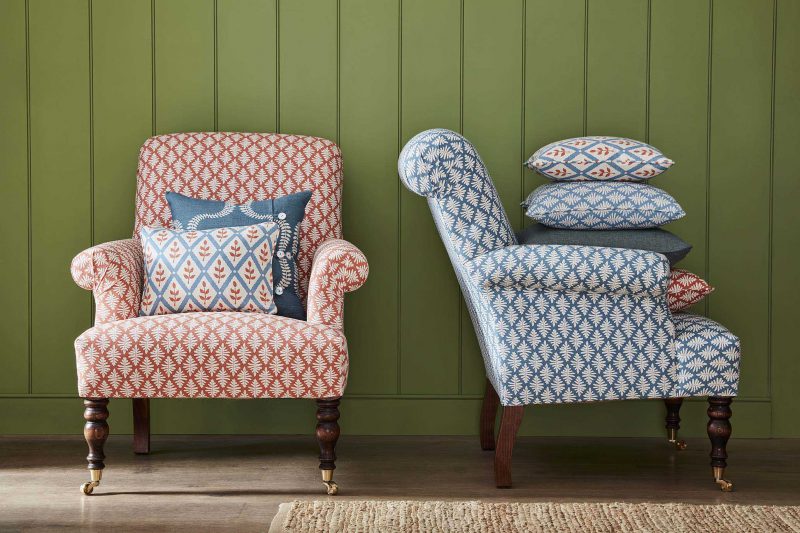 Scandinavian Woven Linen Collection – light and perfect for the summer sunshine…
Please see my beautiful collection of woven 100% linens below: here the pattern is integrated into the fabric through weaving rather than printing.
The linen yarns are dyed and then intricately woven together to produce this very fresh Scandinavian Stripes Collection
These linens are hand loomed with incredible expertise and love.All these designs are special because of the traditional method of tie and dyeing. Unlike other tie dye patterns, these patterns are being made by tie and dyeing the warp. Extra warps are made by calculating the number of yarns required to form the design. Then the warp is tied evenly at specific intervals based on the design, using tapes to stop the seeping of the dyes during dyeing. The tied warp is then converted into a rope form for immersing into a traditional vat dip dyeing tub, which gives very good colour fastness to washing, rubbing and light.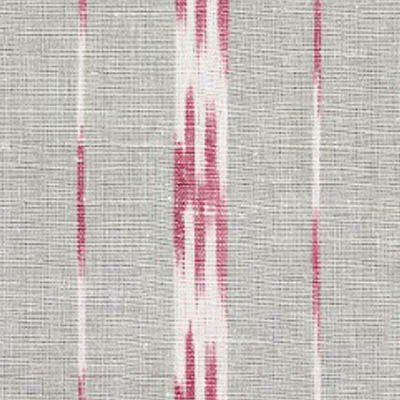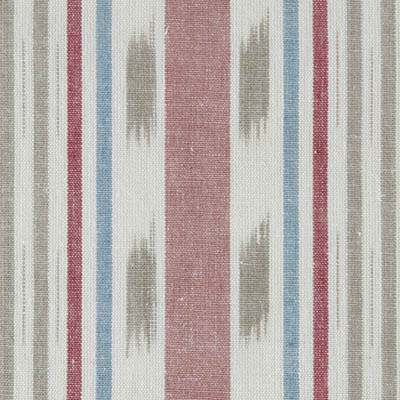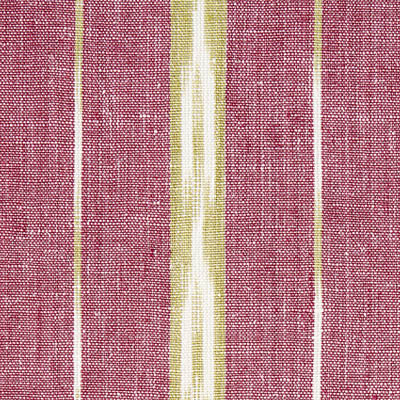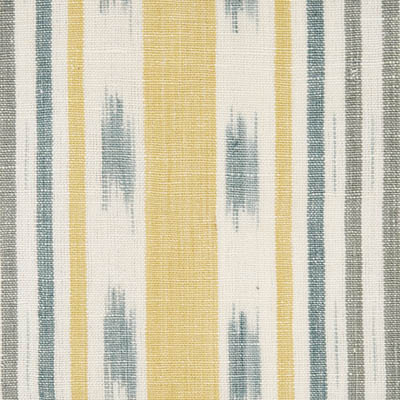 How do I choose the fabric design for my curtains?
Through our very popular video consultations, that's how! With this free of charge service, which is led by our Design Consultant Clair, she will help you to choose which fabrics work best in your home for curtains. The following are some ideas to get you started:
When selecting a curtain colour, think about whether you want your window curtains to blend in with the decor or be a focal point for the living room. If you elect to have them playing a more muted role, select a fabric that is similar to the wall colour, or has a small pattern like my French or Simple Ticking Stripes, or Pretty Maids. Otherwise you can opt for a stronger pattern allowing the curtains to make more of a statement.
The best colour for curtains is at least one shade lighter or darker than the walls. By this standard, light-coloured window treatments look great against darker walls in shades of blue, green, grey or brown (see photos below).
Curtains give an opportunity to add colour, pattern and interest to a room. To go for a real statement, add a leading edge to your curtains to help pick up existing colours within your room, or in fact, add a contrasting colour altogether to help emphasise the main fabric colour. For example, the pink and green curtains below.
As a rule if you have some largish patterned cushions or chair covers you might want to let them be the hero in the room and choose a gentle simple mono tone curtain fabric.