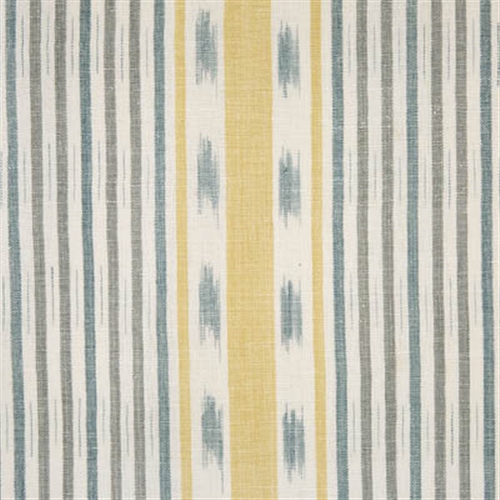 hover over image to zoom
touch and move to zoom
Artisan Collection Scandinavian Style Fabrics
Smoke, Duck Egg, Hay
100% Linen
135 cm useable width
138 cm actual width
8 cm pattern repeat Approx
Dry Clean Only
India
Our Scandinavian Fabrics are a hand woven IKAT print and the pattern can be irregular and random throughout and not as consistent as a printed design. Please consider this when pattern matching as you may not get a perfect repeat, this is perfectly normal for this collection of fabrics.
*Suitable for light upholstery only. Please call or email us if you would like to use this fabric for furniture on 01285831437, sales@vanessaarbuthnott.co.uk
Martindale rub test: 15,000
Use this fabric to make
Returnable Samples
You can order a returnable sample, which is half a metre of the fabric you have chosen. Hang this up in a window or drape it over a sofa in your home, and live with it for a while. Please return the sample within a month. We charge you for the returnable sample and then refund the cost to you once it is received back in good condition, (this is done through the website you do not need to give us your card details again). Please note that we will only refund for the returnables, not the postage.
Thank you