Decorating inspiration for children's bedrooms, playrooms and nurseries
I can still remember the fabric in the bedroom I shared with my sister when I was a little girl, growing up in a beautiful but drafty old Cumbrian farmhouse. Children are so observant and have time to gaze and day dream, so it is important to give them pictorial fabrics to feed their wonderful, creative imaginations. Children lie awake in bed more than we do and are eager to look around and absorb their surroundings.
My eldest daughter Rose drew all the animals in our design 'Wild and Free', found on cave drawings and Etruscan vases, researched during many visits to the British Museum… if that won't feed the imagination of little ones I'm not sure what will! My younger daughter Flora designed 'Bird Hop': a fabric depicting a plump fun little bird, this design is timeless, ageless and makes you smile.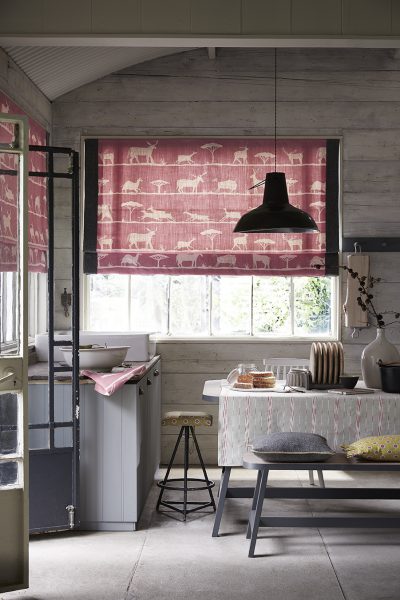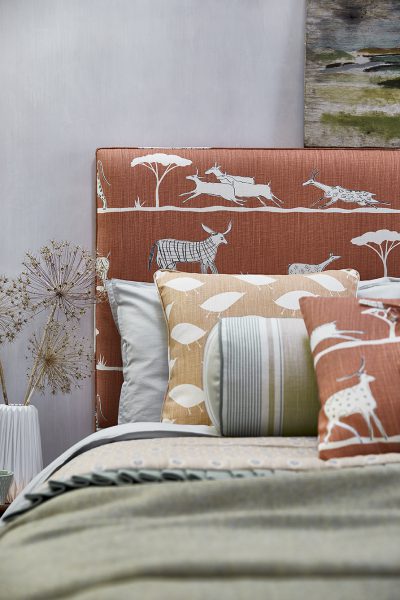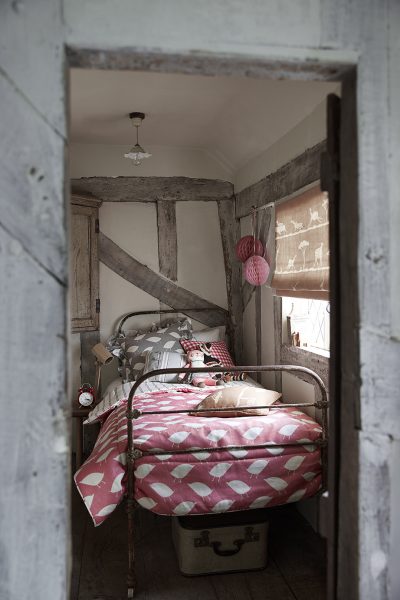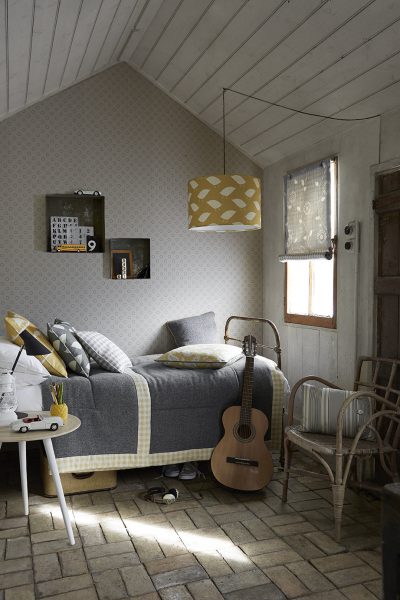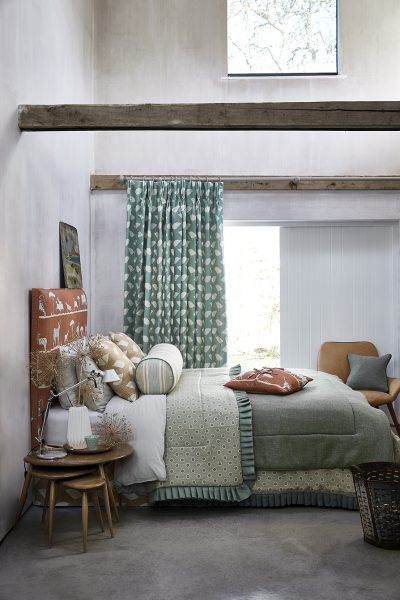 'By the Sea' is a wonderful scene to gaze at, with people walking their dogs, sailing boats and even a lighthouse; my husband drew these  images after a weekend visit to Mousehole in Cornwall..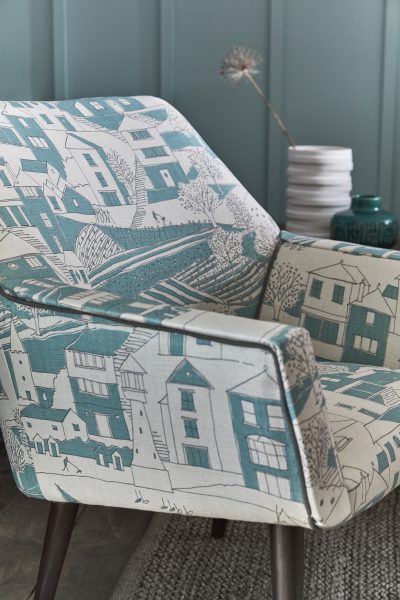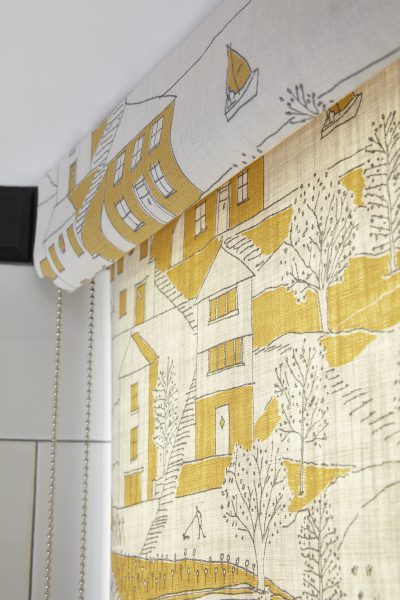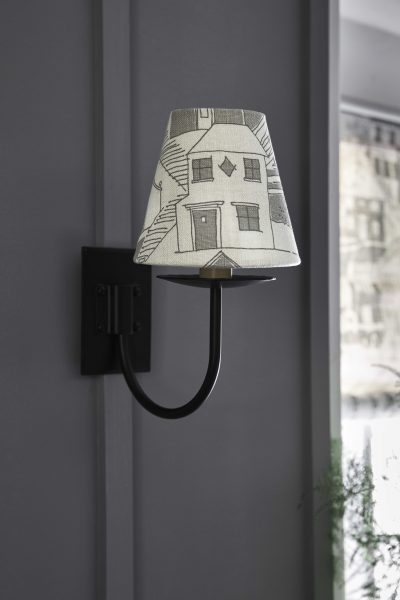 Do you know that we can make a bespoke lampshade or a special bed quilt especially for you, as well ans curtains and blinds?  These products will last for years and years and may be even go on to University with your child!
The really good thing about these designs is that they will grow with the children, as the designs are not exclusive for 'little people' and you won't have to change them when they turn into teenagers; remember that children become very attached to the familiar.
Other fabric designs of mine that could be used in a children's rooms are: Dawn Chorus, For The Love of Rose, Swallow Dive, Up In The Air, In Full Flight and the pretty Lily Pink colourway of Branching Out.

It is also worth mentioning the eco friendliness of these fabrics: they are printed on a beautiful 100% linen, rather than water-hungry cotton. Also linen doesn't need insecticides nor pesticides to grown.
CURTAINS OR BLINDS?
If you simply cannot decide which is best, blinds or curtains in a child or baby's room then try using both. Doing so provides privacy, and gives you design options you will not have with blinds alone, adding more colour and pattern. Children's bedrooms and playrooms can look really wonderful with full length curtains, they can brighten up and transform any space.
In my made to measure service you can choose from different curtain headings: I prefer a cottage pleat header for children's playrooms and bedrooms, being soft and informal.  It is also worth mentioning lining here, interlining helps insulate and keep the room warm and blackout lining can be added to discourage early morning waking…
My 'Pretty Maids' and 'Stockholm Stripes' all coordinate beautifully with these designs and would look great on a chair, cushion or bed head. 
Why not complete your room with a newly upholstered chair to sit comfortably in, whilst really all those bed time stories.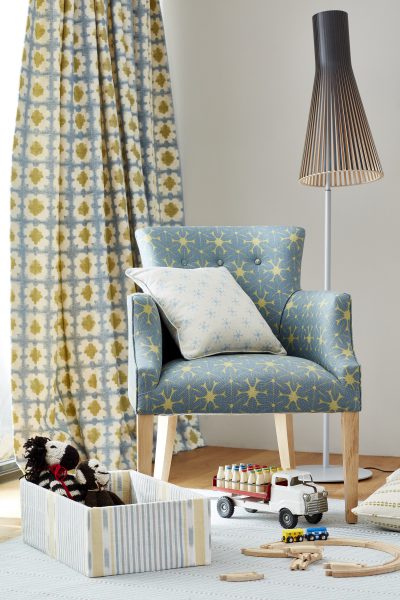 Looking for more inspiration? Click here to see our Pinterest mood board, or, here are some extracts from our Instagram page showing the designs: Bird Hop chair, Branching out chair, Light coloured bedroom