Made to Measure Bird Print
Cushions
Help & More
Get 5 Free Samples
Additional samples are £1 each. £1.50 P&P for UK residents.
Returnable Sample
Buy half a metre of fabric which is refunded on return within 30 days in good condition
Let's get started by selecting your fabric…
Made to Measure Cushions
We can make a variety of different styles of made to measure designer cushions for you. Our cushions are made to order, and are beautifully made by hand in our local UK workshop, based in the Cotswolds, filled with luxury feather pads. Once each handmade cushion has been completed, it arrives back to us at the showroom, at which point we will contact you to organise delivery or collection. This will be within 8 weeks of paying for your order.
The two designer cushion shapes we offer are square and rectangular, both of which have a selection of finishing styles including piped & zipped, buttoned & enveloped, pleated edges, ties, or frilled all round. You can mix and match custom cushion fabrics for a really unique look - how about a contrasting colour for the piping to help frame the design? Or go double sided, meaning you can turn the cushion around when you fancy a change! We are happy to help with any fabric choices or advice you need, please just give us a ring or send us an email. All of our crisp linens and sumptuous velvets are suitable for our custom-made designer cushions, made to order in the UK, as are our cosy Harris Tweeds.
Please note the following: If you select a double-sided designer cushion, this style does not come with pipping. And if you choose a 4cm Flange finish, this will have to be made with a contrast fabric.
Your custom cushion(s) will be delivered to you direct from our showroom, which will be within eight weeks of placing your order, subject to the fabric being in stock.
We provide the following finishes on our cushions:
- Piped and Zipped, square or rectangular. This can either be self piped (1.1), or piped in a contrast fabric of your choice (1.2)
- Buttoned and Enveloped, square or rectangular (2)
- With ties, square shape only (3)
- Frilled all round, square shape only (4)
- Double Sided, square or rectangular (5)
- Pleated ends, rectangular shape only (6)
- 4cm Flange, square shape only (7)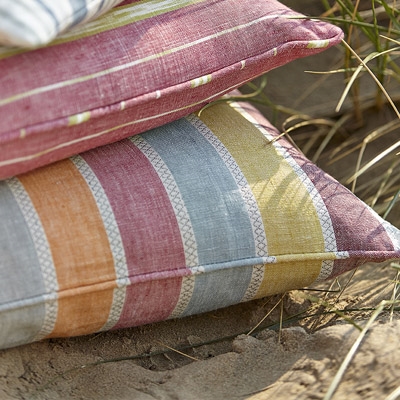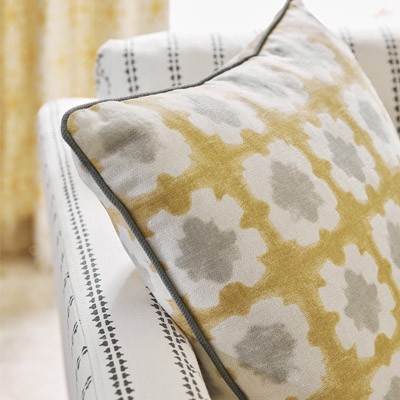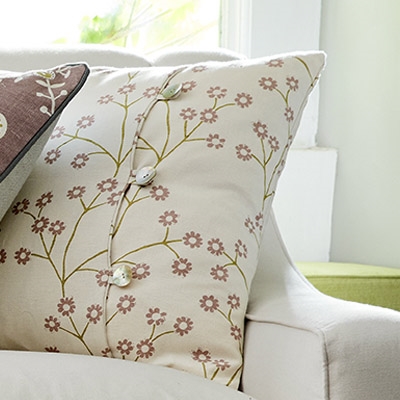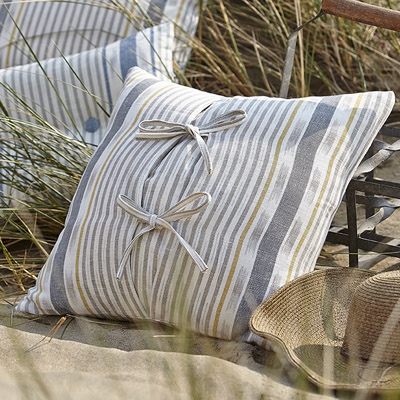 1.1 1.2 2 3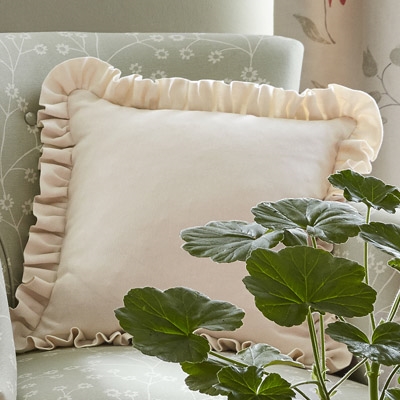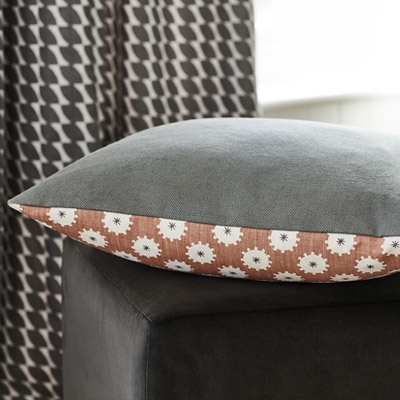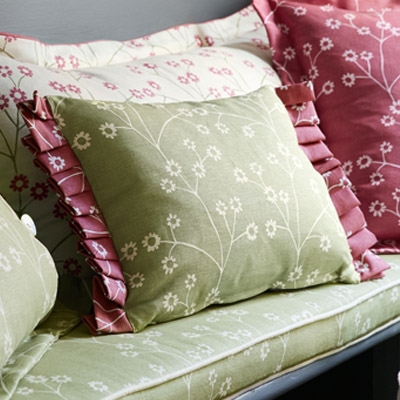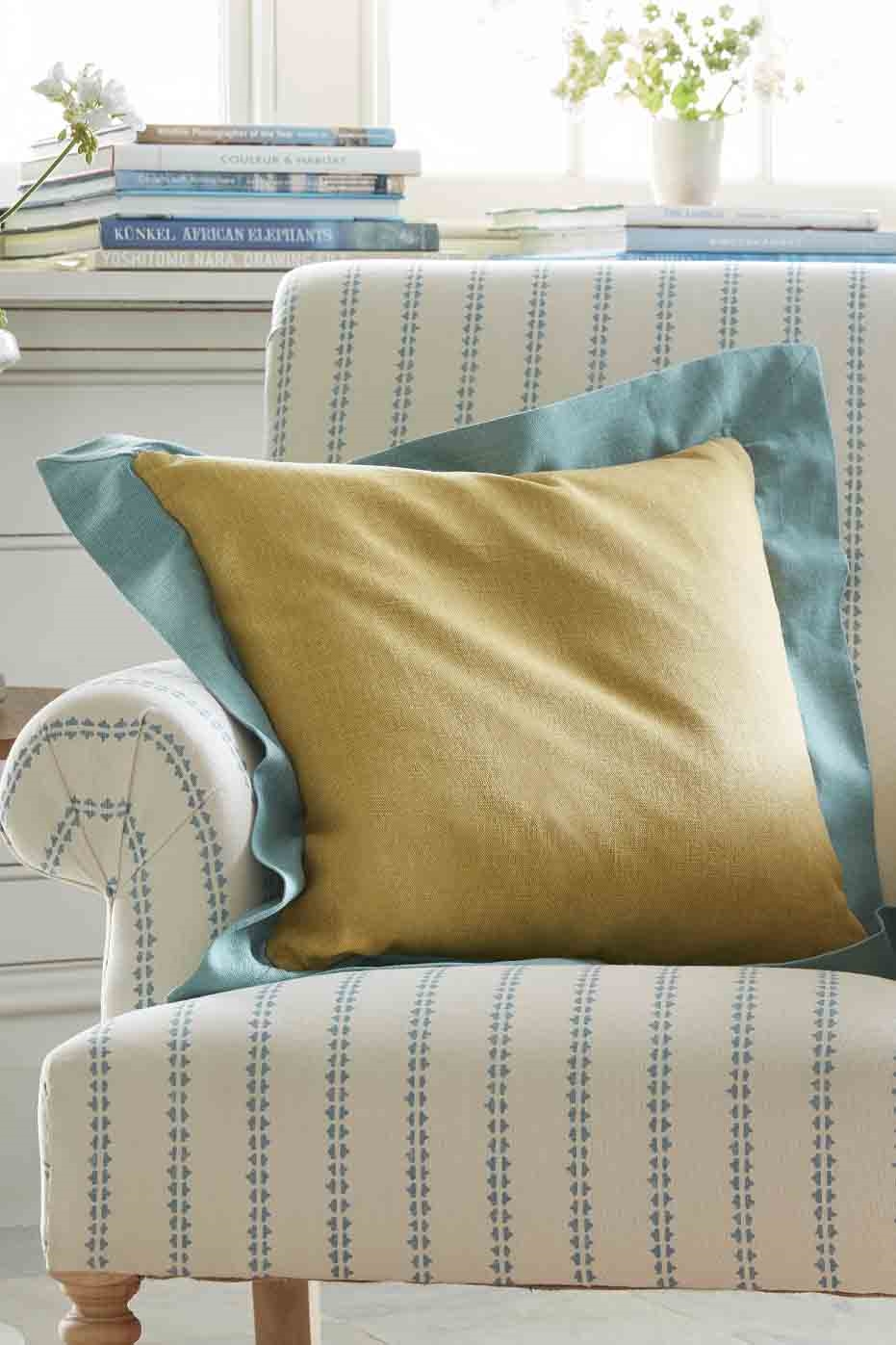 4 5 6 7