Available in a rectangular or square shape with a cushion attached to the base for extra comfort, this footrest works equally well in traditional or contemporary settings. It comes with smart tapered square legs and is the largest of our footstool models for where you have a big floor space to fill.
Dimensions:
Rectangular: Height: Approx. 40cm x Depth: Approx. 65cm x Width: Approx. 150cm
Square: Height: 40cm x Depth: 100cm x Width: 100cm
Square: Height: 40cm x Depth: 120cm x Width: 120cm
*Starting from £1,192 (based on the small size covered in Plain Linen).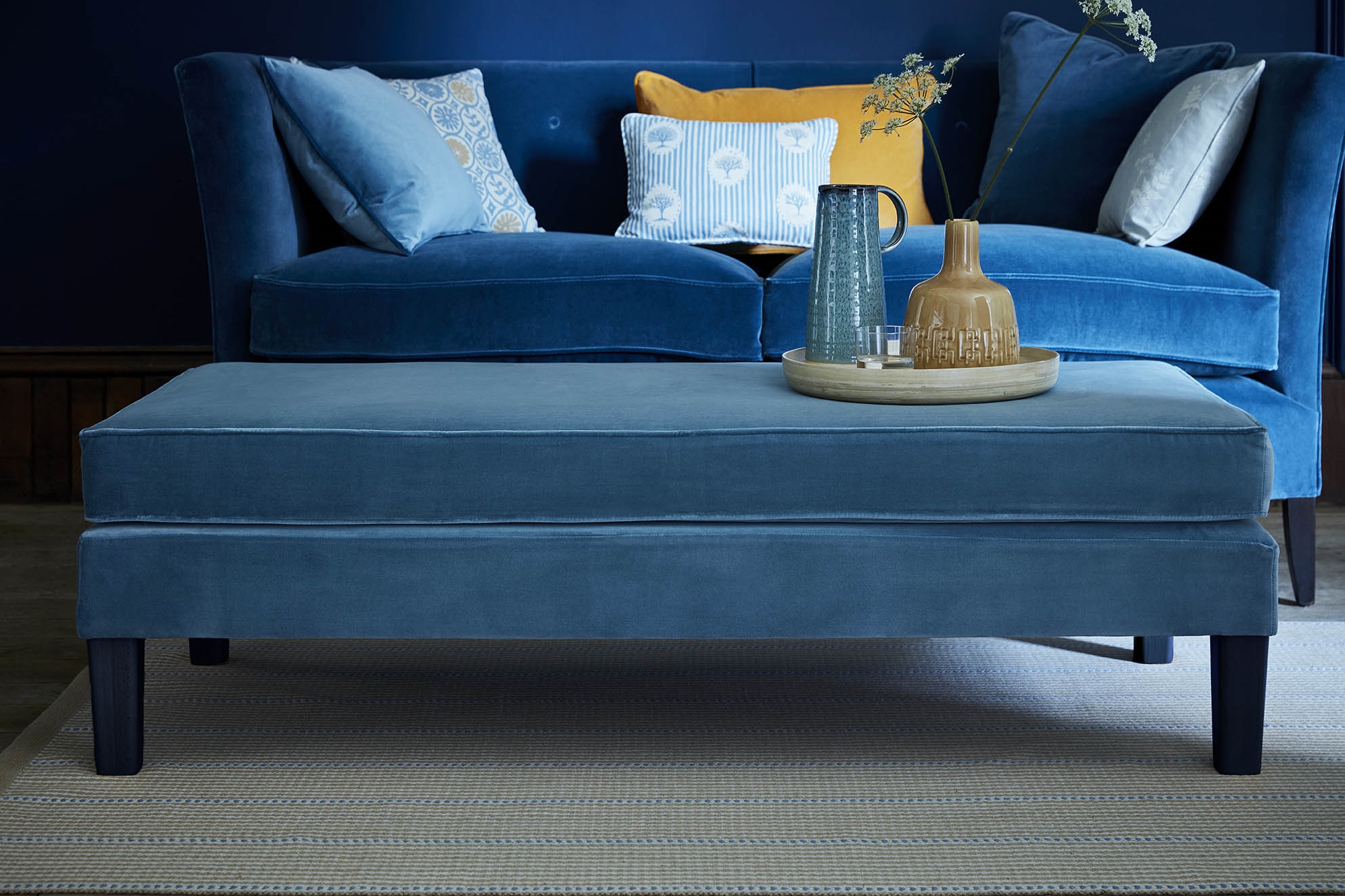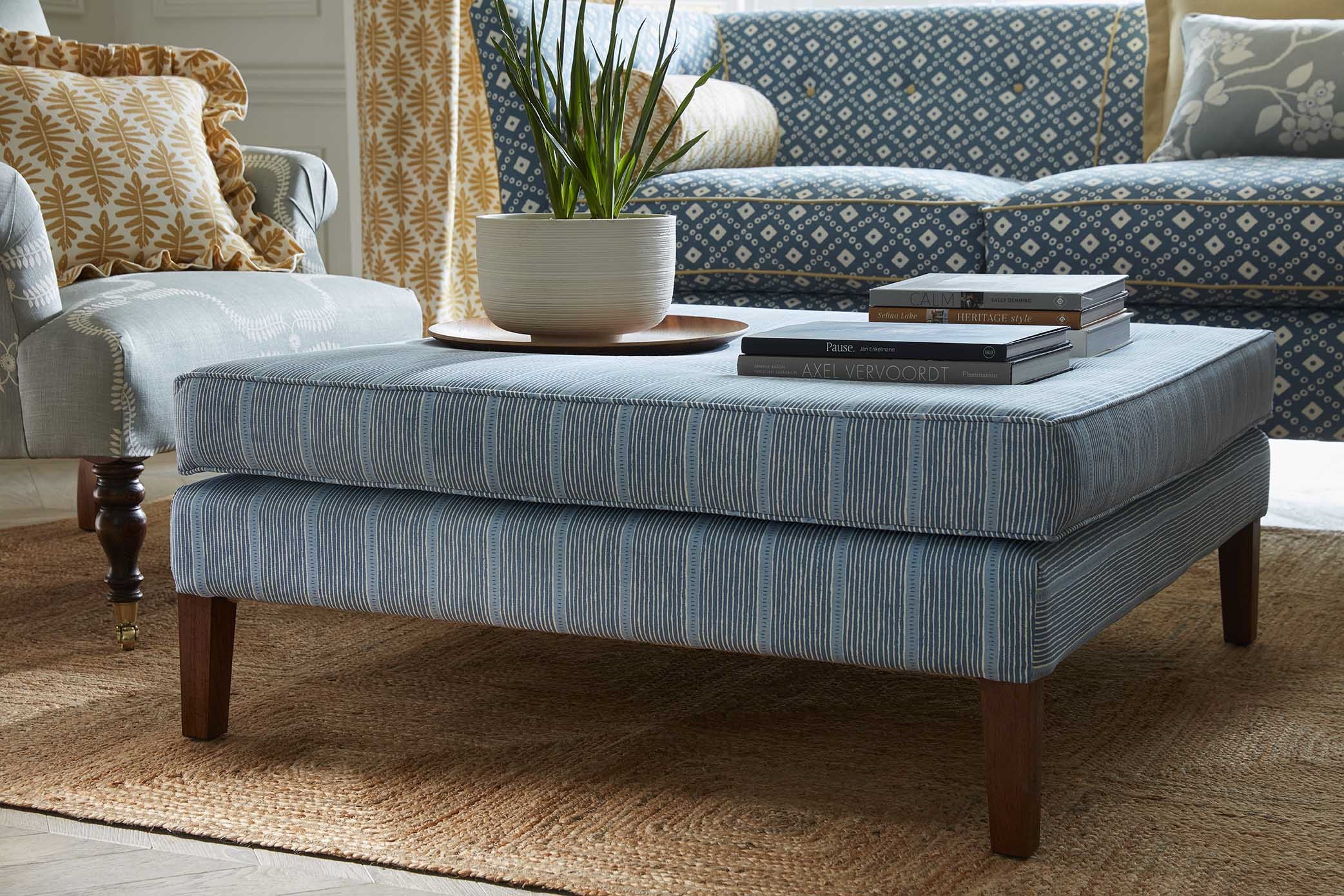 Let's get started by selecting your fabric…
There are 283 Furniture fabrics to choose from (Page
1
of
10
)
There are 283 Furniture fabrics to choose from (Page
1
of
10
)