Our beautiful, firm upholstered cube footstool complements both styles of sofas and chairs. They are light weight and very easy to move from room to room according to your needs. They are also great for children's play areas; a very versatile footstool that you can easily tuck away if needed. Because of its size, you can also choose to have more than one in a room, where you can really get creative on your fabric choices!
You can have it either self-piped, or piped in a contrast fabric of your choice.
Sizes:
Width: 40cm x Depth: 40cm x Height: 45cm
*Starting from £354 (based on the one available size and covered in Plain Linen).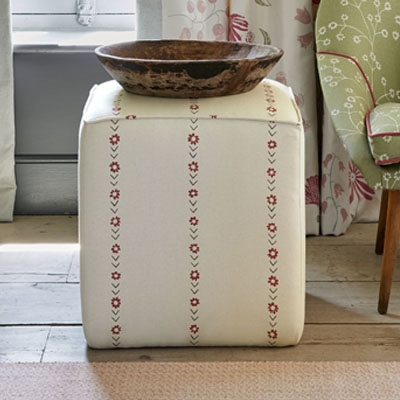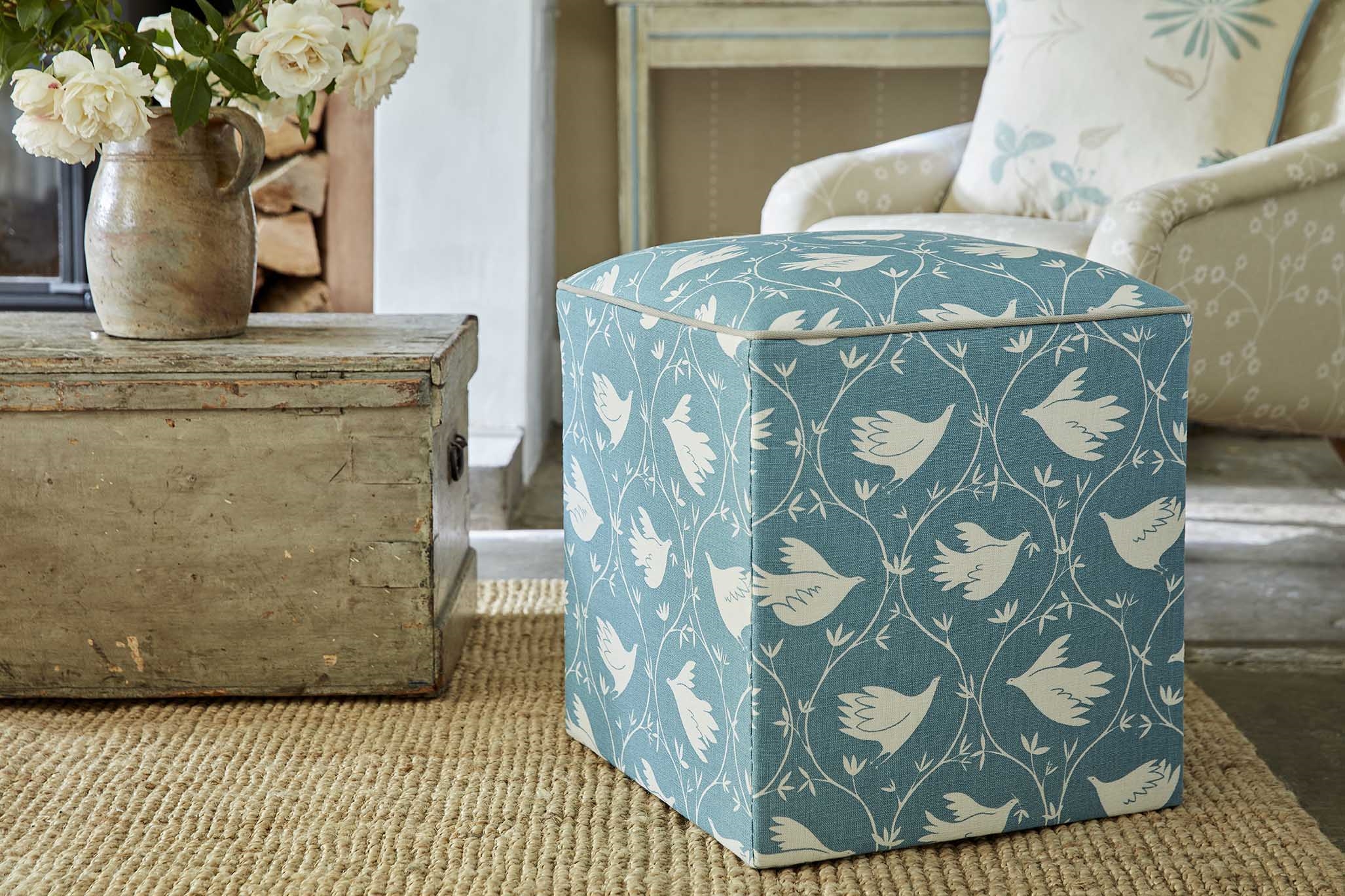 Let's get started by selecting your fabric…
There are 54 Furniture fabrics to choose from (Page
1
of
2
)
There are 54 Furniture fabrics to choose from (Page
1
of
2
)