Duck Egg Ashcroft Footstool
The Ashcroft is our classic and original shape. This beautiful, firm upholstered footstool compliments all styles of sofas and chairs and can be ordered with tapered legs (contemporary) or turned legs and castors (more traditional) in any of our fabrics as they are all suitable for upholstery.
Sizes:
Height: 38 cm x Depth: 60 cm x Width: 90cm
Height: 38cm x Depth: 60cm x Width: 120cm
Square: Height: 38cm x Depth: 90cm x Width: 90cm
*Starting from £902 (Based on one available size, covered in Plain Linen).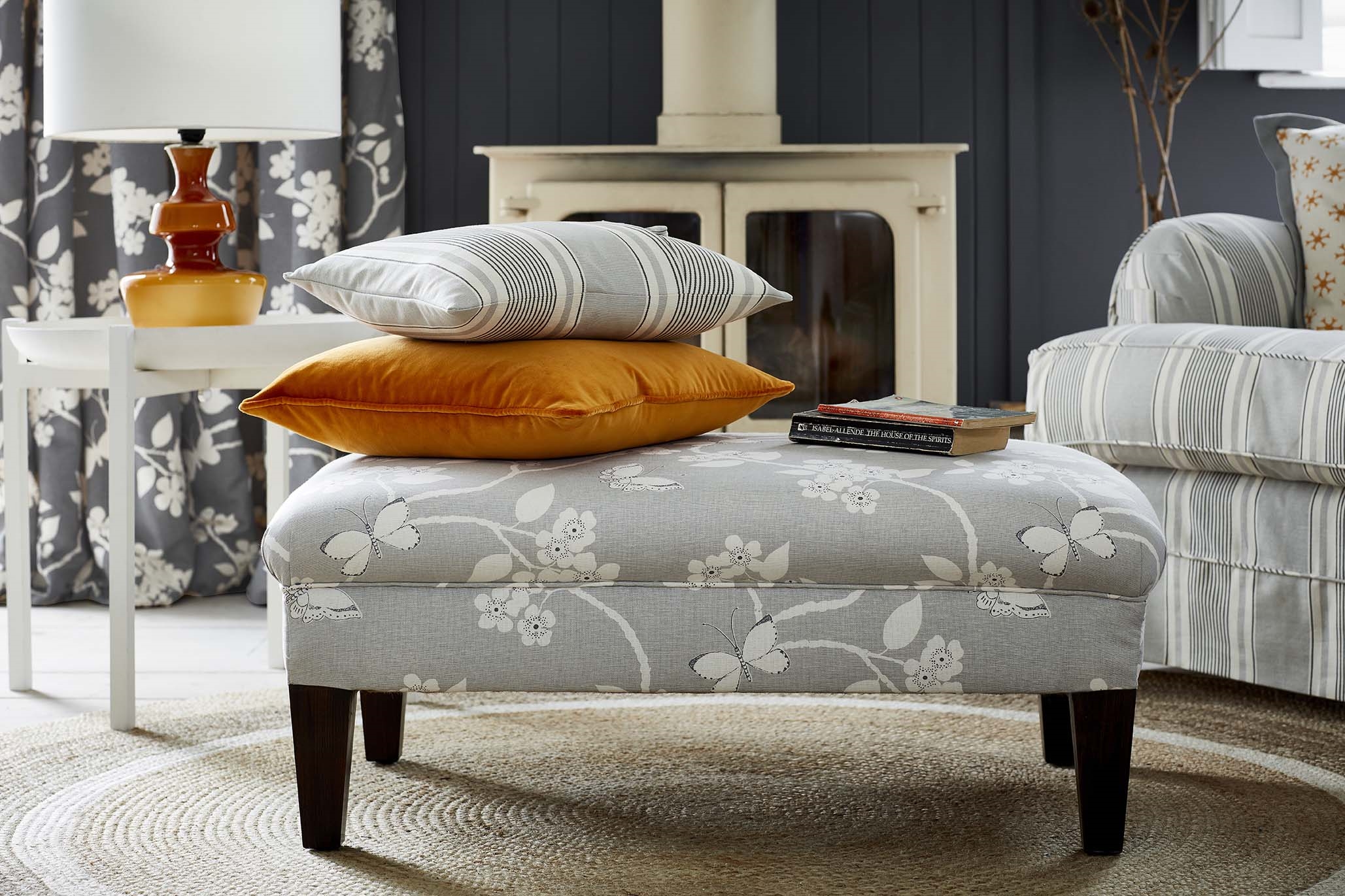 Let's get started by selecting your fabric…
There are 18 Furniture fabrics to choose from (Page
1
of
1
)
There are 18 Furniture fabrics to choose from (Page
1
of
1
)